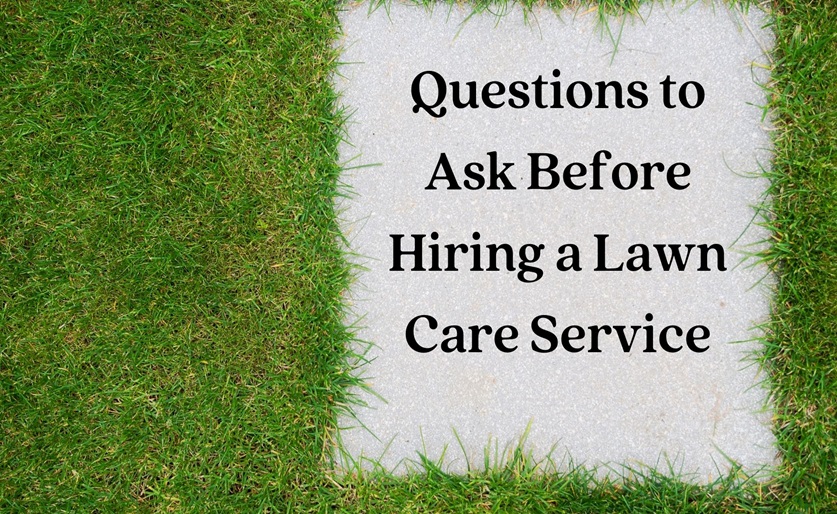 So, you're thinking about hiring a lawn care service? Great! But before you do, here are some lawn care questions to ask that will help you find the right company for your needs.
What is Lawn Care?
The definition of lawn care: "Lawn care refers to the practice of maintaining and caring for a lawn. This can include mowing, fertilizing, seeding, and dethatching."
How often do you need to hire a lawn care service?
It is essential that you know how often you need to hire a Lawn Service in Cumming. The frequency for service will also depend on the type of grass in your yard, the age of your grass, and if there are weeds or pests in your yard.
Questions for Hiring a Lawn Care Service
You will want to ask several questions to select lawn care service providers prior to hiring their services.
1. How many years of experience do you have in lawn care?
How many years' experience the lawn service provider has will indicate their knowledge and ability.
2. Are you familiar with my yard?
If they are not familiar with your landscape, this can lead to additional problems because mistakes could be made, resulting in extra costs and time.
3. How long does it take or how far out do you book your appointments?
You want to make sure that they can get to your home at a convenient time and do not leave you waiting for days after the appointment was scheduled.  A good lawn care service will give you an exact date and time of the service and will be there on that date.
4. What are you going to use for fertilization, weed control, insect control?
It is very important to choose a lawn care service that uses organic methods vs. non-organic methods.  In other words, a lawn care service that uses products that are safe for the environment and your family. In addition, they should be well versed when applying winter lawn fertilizer.
5. What time of year will you be starting my lawn?  
Lawns should start in early spring, weather permitting.  However, you will want to make sure they don't wait until it is too late to fertilize your lawn.
6. How much do you charge per application?  
And how much is it for a full lawn service application?   You should be provided with a bid or estimate so you can decide on what services you will need.
7. What type of payment do you accept?  
Most lawn care service providers will require that payment is made upfront; however, there are some companies that operate on a payment schedule or trust that the customer will make payments on services rendered.
8. How much of my yard will you be mowing?  
It goes without saying, but if they are not mowing your entire lawn, this could create a problem because curbside grass and weeds may begin to grow, leaving an eyesore.
9. Are you going to be cleaning up at the end of each service?  
You want to make sure that they are fully responsible for all aspects of their workmanship and not leaving a mess behind when your lawn looks the best it ever has.
Lawn care is important because it adds value and beauty to your home. A professionally maintained yard also reduces the amount of maintenance you will have to do on your property. In addition, hiring a lawn care service can help relieve stress and worry about maintaining an attractive yard throughout the year.