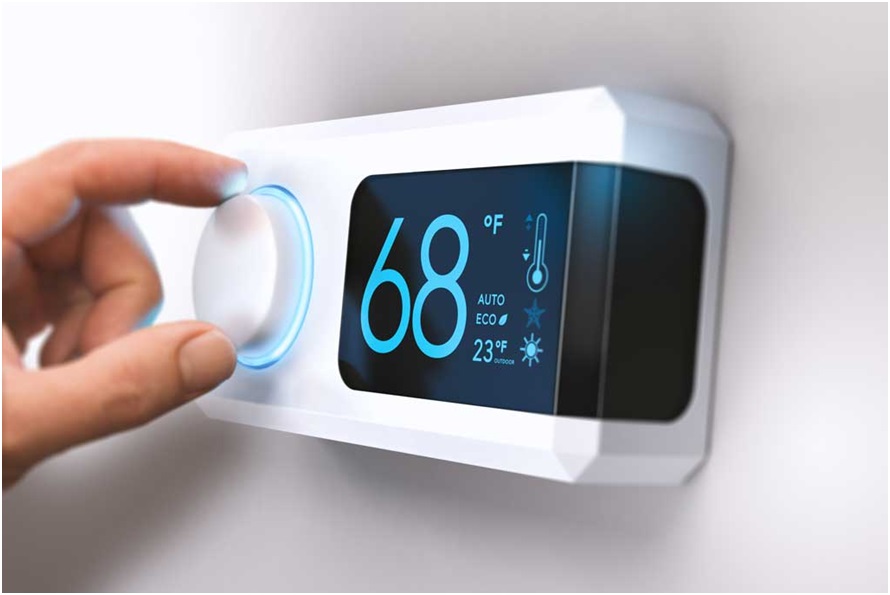 During the summer season and chilled winters, maintaining a steady temperature in your home becomes a need for the hour. It can also be quite challenging but few things make it easier. One of those ways is placing your thermostat device in the right position to ensure HVAC efficiency in your home. Another great way is by having your thermostat maintained frequently by reputed heating and air companies in Atlanta and other locations as well.
If you are wondering about where to position a central heating thermostat so that all your needs from the thermostat will be addressed. Then read on more to read the tips for an ideal thermostat position.
Center Of Your Home
If you want the right position for the central heating system, then put it in a location where there are no temperature fluctuations. For the majority of the people in the center of the home, premises are the safest place to find the most steady temperature zones as it is not exposed to a major increase or decrease in the ambient temperature.  When you place your thermostat in the middle of your house, it will also allow for convenient access to adjustments.
Interior Wall
As you want to avoid the areas where you have extreme temperature fluctuations then you can also position your thermostat on any interior wall of your home. Even with the best insulation exterior walls, in winters they can be cold and hot in summer. So aim for an interior wall or choose a wall that has minimal changes between sun and shade. This will help in giving your thermostat a more stable temperature.
As now you are aware of the places where you should position your thermostat to avail the most of its facilities. There are certain places you should avoid like shared walls, walls near the kitchen and walls of your home which are directly exposed to sunlight, don't locate it above the air vents and many more, therefore, it is best to avoid these areas. For the best installation, contact heating and air companies in Atlanta to speak about the proper placement and operations of your heating system. HVAC is a great tool when it comes to performance and energy efficiency. So you can read more about How Much Value Will A New HVAC System Add to My Home on the internet to see the perks of having a thermostat at your home.