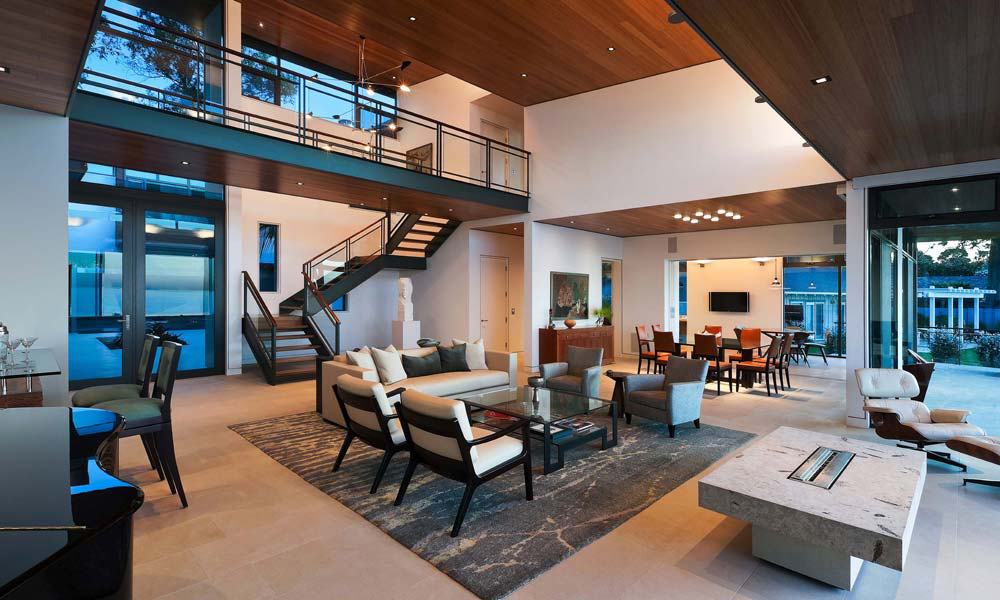 In the pursuit of the perfect domicile, modern living has come a long way from just four walls and a roof. Today, the anatomy of a home incorporates not only functional design but also sophisticated aesthetics and cutting-edge technology. Whether you're looking to buy or construct your dream house, here are 10 must-have features to consider for a modern, comfortable, and sustainable abode.
Open Floor Plan
Gone are the days of closed-off, boxy rooms; today's modern homes embrace open floor plans that seamlessly integrate living spaces. The free flow of movement and natural light adds a touch of elegance, making your home feel larger and more inviting. If you are considering constructing your own home, consult with experienced builders in Sunderland Bay to achieve this open, airy design.
Energy Efficiency
Modern homes are designed to be green homes. Energy-efficient features like solar panels, thermal insulation, and LED lighting not only reduce your carbon footprint but also significantly lower utility bills. Opt for Energy Star-rated appliances to ensure you're getting the most efficient products on the market.
Home Automation
In this digital age, smart home technology is no longer an optional extra but a necessity. Voice-activated or app-controlled lighting, thermostats, and security systems not only offer unparalleled convenience but also increase your home's value.
Outdoor Living Spaces
Al fresco dining or a quiet cup of tea on your deck or patio can elevate your quality of life. Modern homes often feature seamless transitions between indoor and outdoor living spaces, sometimes with large sliding doors, to help you make the most of your property all year round.
Abundant Natural Light
Floor-to-ceiling windows, skylights, and strategically positioned light fixtures can flood your home with natural light. Natural light has psychological benefits and also helps in reducing energy consumption during daytime.
High-Quality Materials
The devil is in the details. High-quality finishes like hardwood floors, granite countertops, and stainless-steel appliances give your home a luxurious feel. Durable and long-lasting, these materials are worth the initial investment.
Custom Storage Solutions
Built-in shelving units, walk-in closets, and smart kitchen cabinets that utilise every inch of available space are now standard in modern home design. Custom storage solutions help keep your home organised and clutter-free.
Advanced Security Features
Safety is a top concern in any home. Modern homes often come equipped with advanced security features like smart locks, surveillance cameras, and even biometric systems to keep your family safe.
Multi-Functional Spaces
The line between work and home life is increasingly blurred. A dedicated home office, or a flex room that can serve multiple purposes, is becoming indispensable for the modern professional.
Spa-Like Bathrooms
Bathrooms have evolved from being merely functional spaces to sanctuaries of relaxation. Heated floors, rainfall showers, and even saunas are making their way into modern home design.
Incorporate these features into your home today
These 10 must-have features offer a glimpse into what makes a modern home luxurious, functional, and sustainable. While building your dream home, it's worth investing in these elements to not only enhance your quality of life but also to ensure that your home remains a valuable asset for years to come.