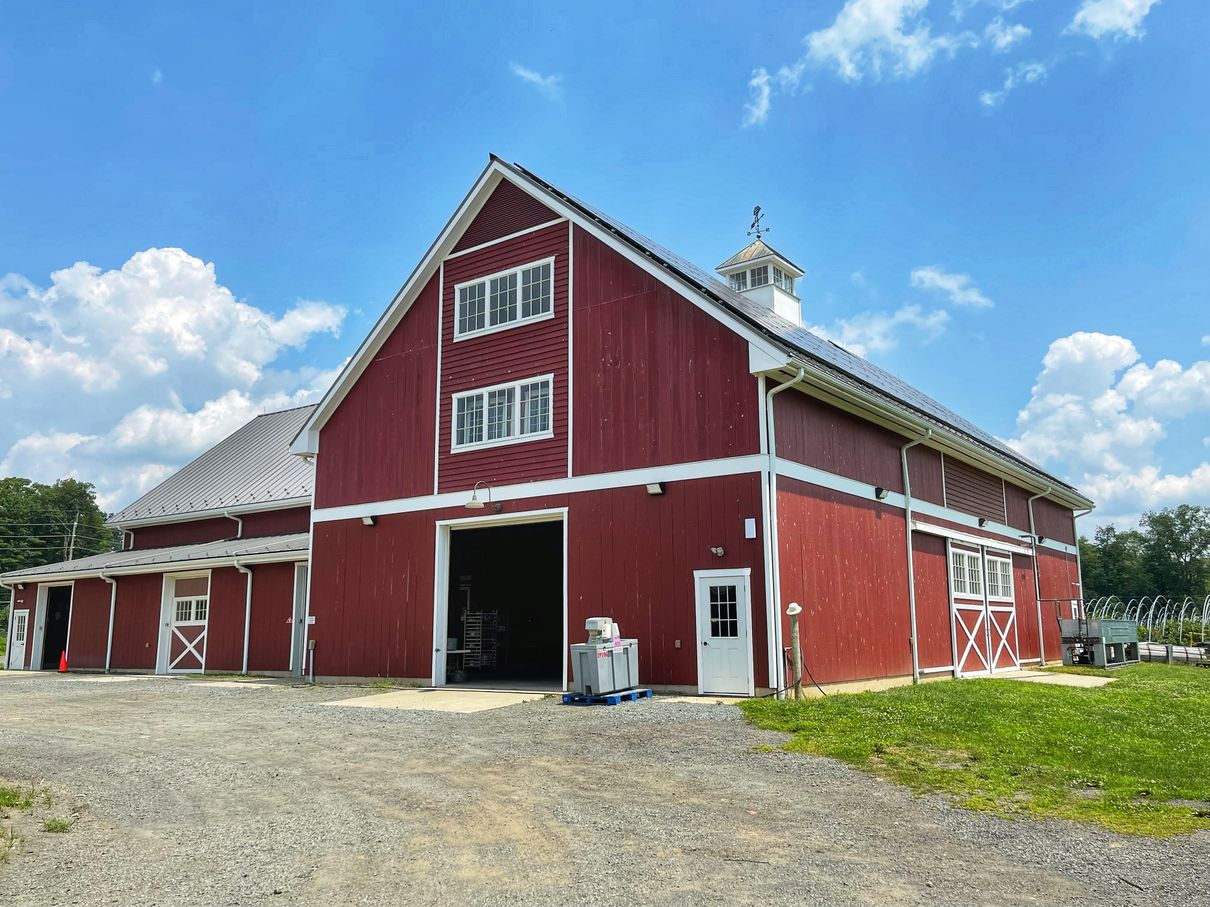 Pole barns originated during the Great Depression when farmers needed to find more cost-effective ways to construct agricultural buildings. They did so by recycling old telephone poles and using a post-and-beam construction methodology.
This same methodology is used to build today's pole buildings, but modern contractors have come a long way from using old telephone poles and whatever other materials were available. These days, pole buildings aren't just affordable. They're also durable, easy to maintain, and just as attractive as conventional structures.
How Do Pole Buildings Work?
The name pole barn may have originated in the 1930s, but people have been using columns to support structural loads for millennia. Just think about the stone buildings constructed in ancient Greece. Pole buildings follow a similar concept.
The posts used in post-and-beam construction are set four to six inches into the ground and are designed to bear the entire load of the structure. The beams form trusses, which support the roof and transfer its weight to the poles. Since the walls aren't load-bearing, they are only used as cladding and insulation.
Pole Buildings Don't Require a Full Foundation
The use of posts and beams instead of conventional dimensional lumber in creating the frame is just one of the things that differentiate pole buildings from stick-framed structures. Because all of the weight of the structure is borne by the posts, there's no need for a full foundation. A simple pier foundation is enough to provide adequate support, although most property owners also have slab foundations installed later.
Pole Buildings Feature Open Floor Plans
Anyone who has ever walked into a barn knows that unless these buildings are used as stables, they don't tend to feature many interior walls. In fact, most have completely open floor plans. The reason pole barns can feature open floor plans is that there's no need for load-bearing walls.
No matter what use a modern pole building is put to, that same open floor plan can be incredibly advantageous. It allows property owners maximum flexibility in terms of use and interior design.
Pole Buildings Are More Energy-Efficient
In most cases, pole buildings are more energy-efficient than their stick-framed counterparts. The reasoning behind this advantage is simple. Pole buildings only need to have posts set eight feet apart, while stick-framing requires far more numerous supports. As a result, pole buildings have much larger wall cavities, which makes it possible to install uninterrupted courses of insulation.
Pole Buildings Go Up Faster
Property owners who want their new homes, barns, outbuildings, or commercial structures to go up fast will love pole buildings. Because these structures have lower foundation requirements and can be partially assembled off-site, they can be constructed much quicker than stick-framed buildings. Faster construction times also translate to lower labour costs, so property owners working on strict budgets will also love pole buildings.
Find an Experienced Contractor
Property owners can't just choose any contractor to build their pole buildings. It takes specialized knowledge, equipment, and expertise to create post-framed buildings. Brainerd Pole Barn Contractors that specialize in post-and-beam construction will provide better-quality results at more competitive prices than general contractors, so reach out to one directly for a quote.