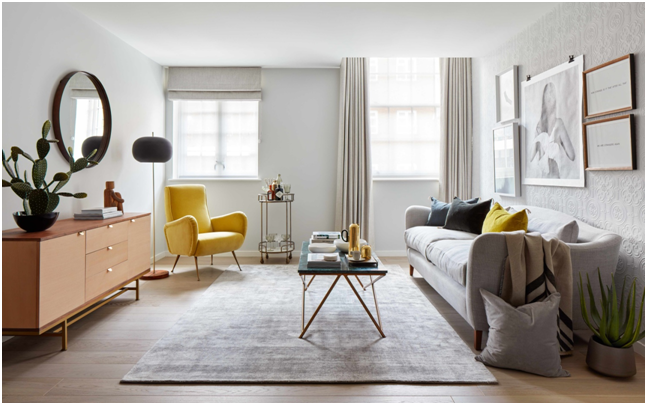 If you need to create a new style in your new home and are thinking about how to furnish it, you need to be inspired by the best interior design combinations. Surely it has happened to you several times to see photographs of beautiful and exciting environments that you have also dreamed of for your home!
Each project, which you have surely seen in the photos or on the internet, represents a style and it is important to choose for your home the style that represents you the most and that reflects your taste and your personality.
In this article we see how to choose the best interior design, to create the right style of the house, so as to understand which style to choose for your home!
INSPIRATION
The house is the place where you must feel "protected" and where you spend a good part of your life, which is why it is said that the house "reflects the soul of those who live there".
If you are thinking of renewing it or making it from scratch, the first thing to do is always follow your taste!
However, at first it is normal to have a little confused ideas. The world of interior design offers countless possibilities and it is very easy to get lost in the different proposals and possibilities. If today the internet makes us discover new things easily, it can just as easily create confusion.
TAKE TIME
If you can not be in a hurry and take the time to choose the furniture, starting with the materials to finish on the style of your home, or you risk obtaining a result that will not satisfy you completely, spending money in vain.
Let yourself be seduced by the images that interior design magazines or specialized sites propose. Once you have chosen the ones you like best, you can then think of all the necessary measures to customize what you have seen and create the perfect style for your home!
THE IMPORTANCE OF AN INTERIOR DESIGNER
It is important to remember, however, that for an effective result it is advisable to ask for an opinion from professionals in the sector who have the task of guiding you in choosing the right elements to truly respect your style!
In this way, the furniture and furnishings can be designed in a unique perspective with the entire interior project, which also includes the coverings and floors and fabrics