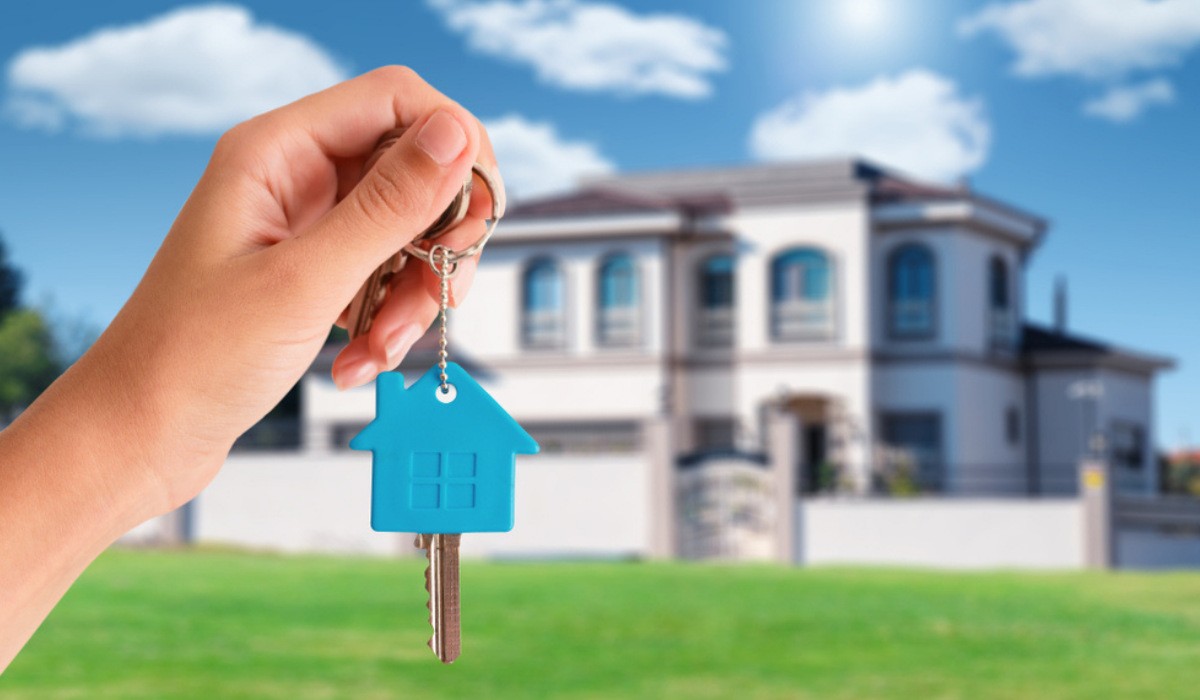 Villa – this luxury residential concept has come a long way in the history of building homes. It was a time where villas are believed to mean for upper class buyers. However, things have changed now. With a lot of competition in the real estate sector and increased ability of the buyers, the demand for villas for sale in Chennai has grown. Moreover, in order to capture the buyers, builders are giving out exciting deals on the homes, which still ease the buyers to purchase their dream villas.
What really are the advantages of buying a villa? How to make sure that you have done the right projects? How to choose the best property based on your budget and needs? All your questions related to villas for sale in Chennai are covered here.
Why Is It Good To Live In A Villa?
There are significant changes in the real estate market sector after the implementation of regulatory billing such as RERA and GST. Since such a system has brought a better clarity on the pricing structure on buying homes, it would be accepted that the buyers are now able to make their purchases without any hassle. Though there are numerous options when buying a home such as individual houses, apartments, flats, still why do villas always have their popularity? To be honest, choosing an apartment or villa is purely based on the requirements and interests of the buyers.
But, the thing that should be noted is villas for sale in Chennai are favored by most people as it gives lavish and luxury lifestyles. In fact, living in a villa is a dream for most home buyers.
With being said that, real estate is always a profitable investment option, buying a villa adorns the value of the money in addition to fulfilling the personal living spaces as the luxury one. What are the other things that make choosing villas as the perfect choice?
Top Reasons Why People Prefer Investing In Villas For Sale In Chennai
Comfort
One of the essential things that an individual pays particular care when it comes to buying a home is comfort. Apart from the common facilities like 24/7 electricity supply, good water, ventilation, buying villas gives the buyers great comforts such as access to luxury and world class amenities. This includes swimming pools, supermarkets, crèche, indoor and outdoor playing areas, landscape gardens, coffee shops, gyms, party halls, shopping facilities, etc. Furthermore, buying a villa in a fast growing metropolitan city (which is soon going to be governed as the municipal corporation) is capable of offering all those expected by dream home buyers.
High resale value
Though it costs a little more compared to other home buying options for a villa, still the appreciable point is it will get you a high resale value. This means you can expect better yields than you invest in future days. Moreover, if the villa is more spacious, then you can make good money by renting out the unused floor/area for you.
Privacy
Most people of today prefer privacy spaces for them and hence choosing villas for sale in Chennai makes the right choice. Many of us hate the noisy things around us and would like to have our private spaces without annoyances. If you are one among them, then certainly a villa is the very suitable option for you. Moreover, buying villas for sale in Chennai make a great selection as they provide plentiful spaces and the privacy that mostly require, still you don't have to compromise on the amenities.
Gated community
If you live in a villa, one of the amazing benefits that you can enjoy is a life in a gated community. Since the entrance and access of pedestrians or strangers or vehicles are totally controlled within specific perimeters and your building area is protected with fences and walls, you have a peaceful mind. If you live in such a gated community, you are able to have a secure life, no matter any time of the day. This is also a wonderful reason behind buying villas for sale in Chennai for most family people.
A perfect place for your kids and family
No more rooms to congestions such as less space, noisy atmosphere, annoying or problem creating neighbors and area with many complaints. Living in a villa gives you the utmost convenience and enjoyment at its fullest, to both you and your family. Plenty of spaces are sufficient to make your investment and living area happy. Needless to say, your kids will love to have their fun in the spacious play area and garden.
A sense of security
Your safety is assured when you are ready to buy villas for sale in Chennai and live there. As we said earlier, living in a villa that is in a gated community lets the residents have a seamless security. You don't have to worry about thefts or robbery, as you reside in a well-protected environment. The space is protected sufficiently so that it restricts the movement of trespassers or breaking in of robbers.
Most real estate builders hire top-notch security services in the gated community as gatekeepers and guards. This makes it obvious that your investment in villas for sale in Chennai is going to have a good sense of security for your family. Moreover, facilities such as CCTV cameras and digitally locking doors offered ensures the investors that their purchase of home is the perfect place of living with guaranteed safety and security to the family.
Living with nature and the excellent landscape structure
Most of the villas of the builders will be built in a huge spacious area that is accompanied with serene landscapes. The recreational area and the greenery scenes would definitely give the buyers of villas for sale in Chennai a magnificent sense of calmness. Of course, an eco-friendly nature always has its best positive impacts on the well-being of an individual in both physical and mental. And this is possible by having your own villa in such an area surrounded by the goodness of nature.
World class modern amenities
Another great reason that makes most people pick a villa for their residential property is the amazing amenities offered by the real estate sectors. Most luxury villas provide the home buyers with a lot of premium and modern amenities, that would make their love for a luxury life come true. Without any doubt, all will be fond of luxury lives at a place where they are given top notch facilities. This makes it sense to choose villas for sale in Chennai as the optimal investment for their future living. The list of rich comforts that typically come with villas include party halls, gym, sports courts, coffee shops, clubhouses, supermarkets, swimming pools and playgrounds etc.
Good maintenance                                                  
When you invest in a villa offered by top and reliable real estate builders, you can make yourself free from the worries of surrounding maintenance. Since most gated communities of villas for sale in Chennai give buyers great maintenance services, it is worth investing in villas. And, you probably can't find this facility in individual homes. You can be apart from the chores of spending your extra time and money for the cleaning of a garden or swimming pool.
It is very well known that the expenses associated with maintenance for an individual house can cost you a lot. Being a sole owner, you are the committed person to take care of all the things. If there are any repairs or issues, you are liable to call the respective person and get rectified. But when you invest in villas for sale in Chennai, all the worries will be borne by the builders. If you face any of the problems, you can just contact them and get your issues resolved. As more houses or villas will be in the community, the maintenance charges will be shared and hence it won't make a hole in your pocket.
What Are The Things To Consider While Buying A Villa?
So, you have found the best points that are associated with investing in a villa. If the beneficial points have influenced you and you think it is the best time to buy villas for sale in Chennai, then there are certain points to be considered.
When buying a home is one of the significant decisions that an individual makes in his/her lifetime, you should make it cautiously. Since you expect you and your family to live happily for a long term, making sure that you choose the perfect home is essential.
However, buying a villa is different from other real estate properties. And the following points will get you into the important considerations while buying a villa.
Check with the developer credentials
It is good to know the history and expertise of the developer when you have decided to purchase villas for sale in Chennai. It is very important that you have a glance at the projects so far completed by the company. Having research on their professional capability and technical expertise can help in making the right decision.
Location
When it comes to buying your dream villa for your family, location has a crucial part. No matter whether you intended to buy the property for investment or for staying, the location of the property has its inevitable place. You should pay attention to the area that it is located and what are the facilities available around the property.
Be sure to fit into the budget
You can find a lot of deals when you search for villas for sale in Chennai. Your searching for the property can give you a list of amazing luxury homes. But the thing to be remembered is that you find the deal that is within your budget. The investment that you are going to put into the property will not just stop by purchasing it. You may probably need to spend more for interiors and others.
Neighborhood quality
Your life just starts when you buy the villas for sale in Chennai. In order to make it pleasing and happier, you also need to make sure that your new home's neighborhood quality is good. Because, they are going to add value to your life. They are important not only for you, but also for your kids. So it is important that you ensure that they are good for establishing a healthy relationship with your family.
Design
Though plenty of space offered by luxury villas is great, still looking at the quality of the design becomes important for your dream home. Despite the fact that there are numerous choices and deals available for villas for sale in Chennai, it is good to have eyes on the layout and design elements.
Future customization options
Although there may be a number of expectations in your wish list of buying a villa, it is true that everything can't be fulfilled by your purchase. Hence, looking for the room for customization in future is important. You may want to add something more to your kitchen space or wish to make a few modifications in the backyard. Ensure the property lets you have the potential for customization as you wish to do.
Legal aspects
Of course everything has its own risk when planning for an investment. Villas for sale in Chennai are not also an exception. Ensuring that the property doesn't have any legal issues on it helps you to get a peace of mind and living.
There are certain legal factors you should be looking out for buying a villa, that include:
Title Deed – To make sure the right owner of the property and possibilities for any related disputes.
RERA Registration – it is necessary for the buildings that have 500 square meters or more and have 8 apartments in the projects.
Land Use Certificate – To assure that your purchase for the property falls under the residential area and not in the commercial zone.
Encumbrance Certificate – This could tell you of any disputes or dues with the property.
So, why should you wait for when there are great villas for sale in Chennai? Get in touch with the right builder for an amazing luxury villa.