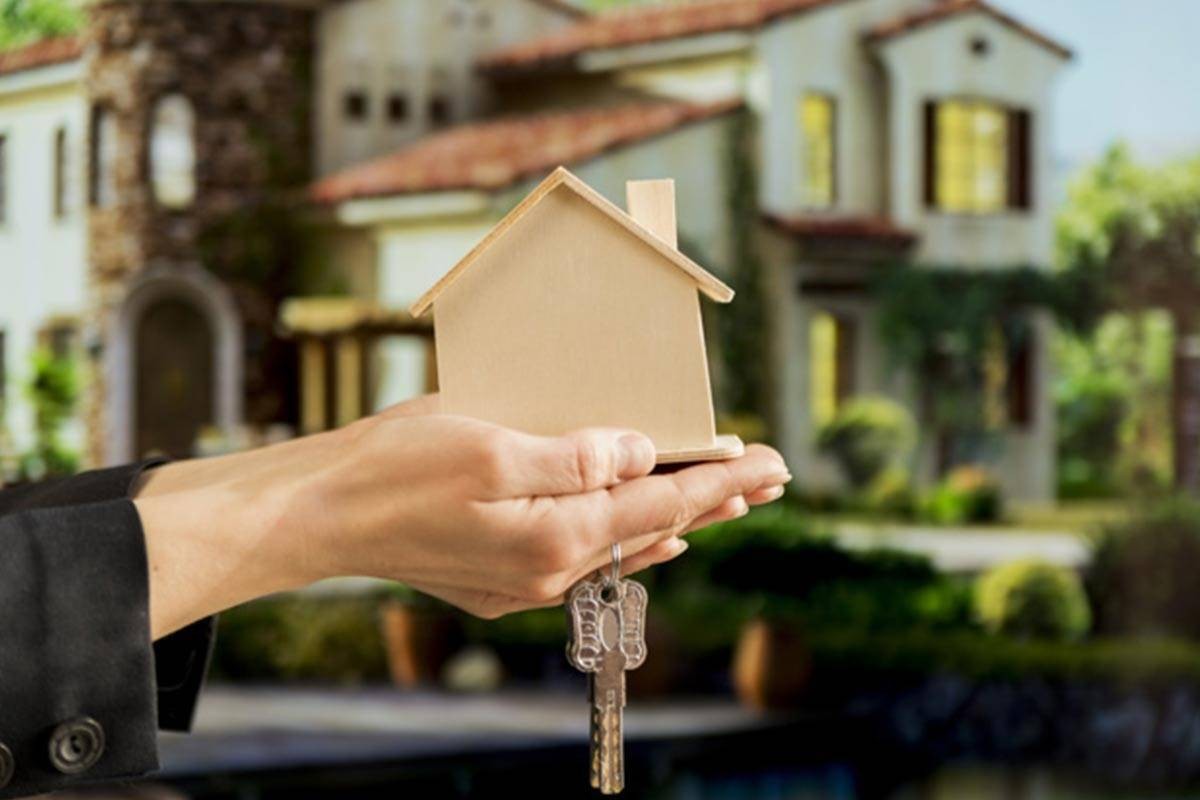 To most of us, a home is considered as a dream property rather than a place to live in. In fact, buying a home is a great investment in many ways. Unlike residing in a rented property, the money that you put in buying flats for sale in Chennai can rise with the economy and helps in building your wealth too.
Investing in real estate properties has always been with us and Chennai is also not an exception for this. Of course, Chennai is one of the favorable destinations to live for many. This attractive metropolitan city has the potential of capturing the attention of home buyers.
If you have been thinking whether buying a flat is the right financial choice for you, we have answers for you.
Flats For Sale In Chennai – Is It A Good Time To Buy?
Though there can't be any right answer for this and depends on the individual's decision, still let us see the possible impacts of buying at this time. Buying properties that would help in increasing our financial value is no more a new option for us. However, now we could see there is an increase in the raising of a question similar to – Is it the right time to buy a home? Yes, the existing non-favorable pandemic situation has stirred the minds of buyers.
The crisis has made significant impacts on the global economy and the financial market has faced many falls. Hence it becomes quite normal for a common man to be filled with questions – 'Buying flats for sale in Chennai is really good now? Indeed, this is a valid question also.
It can't be denied that the pandemic has drastically changed the lives of many. Hence it is not surprising that there lies a little hesitation on buying flats for sale in Chennai. The best time to purchase flats for sale in Chennai can be determined by a number of factors. If you are conscious and invest in time and effort, your investment can become a wise one, no matter the situation.
Let us take a closer look at what are the things you have to consider if you are interested in buying your dream property at this time.
Things To Be Considered If You Are Going To Invest In A Flat Right Now
Looking for a house to own occupying
You may be thinking that both don't make a huge difference and you are going to put in a lot of money irrespective of the core purpose. But in actuality, it is very important to realize your intention of looking for flats for sale in Chennai, before investing in.
If you think of buying a property to live in, then it is good to know the reasons that make you want to buy a home. It makes sense for the buyers to ask themselves the questions that influence them to buy a flat during this period. If you are really interested in buying a property and planning to live there, then we would suggest that you should reside there at least for seven to eight years. This makes sense to search for flats for sale in Chennai.
If you have thoughts to leave the property for renting
The considerations will differ if you are looking to rent out the purchased property. There are things that you have to do deep research and the major areas are rental market and the finance required to maintain the house. Just consider the down payment you are going to invest in buying the house and the earning you can expect from the purchase in terms of rent.
Make the right choice between ready to occupy and under construction properties
It is always preferred by most buyers to buy ready to occupy flats for sale in Chennai than under construction properties. Even it is considered as a good option as investing in under construction properties. Moreover, the ongoing properties carry some risks as they may get delayed due to lockdown or insufficient supply chains or labors to complete the projects. It clearly indicates that ready to occupy flats are smarter choices for the buyers.
Good to capture fine deals, but ensure the safe investment
We could see that there are various deals being given in the real estate sector to allure and encourage the buyers to buy properties during this pandemic period. Moreover, most developers are passing out the benefits of excellent offers on flats for sale in Chennai. Still if you have any expectations of further price fall in the real estate properties, it seems that the developers have little possibilities to reduce the price as they already try to make it sell with low margins.
If you are on the market, searching for your dream property, we would say this is a great time to make it come true. The financial market is not stable and possesses risks and this makes investing in real estate a good and safe option for the buyers. If you don't want to invest in the fluctuating stock markets, investing in flats for sale in Chennai is worth your money.
How Does Buying A Home Make It A Great Investment?
Owning a home – this will certainly be a dream for almost all. Though there are some people who like to invest in plots rather than buying in houses, now the focus is taking a shift. With the increased population and the people of Chennai preferring to stay in their own home near to their working places with great facilities, the flats for sale in Chennai are getting popular. However, are there any other benefits than residing at your own place with buying a house? Yes, there are endless and we have given a few for you.
You will cut out the rent out of your budget
One of the major benefits that you can gain from buying your dream home is that you will save huge money that is being spent on rent every month. This rent amount that you spend every month is not going to give you profit in any other ways than paying for the place you live in. But in cases, if you pay that amount as EMI in buying a home, it means to build your net worth. Experts say that when you invest in flats for sale in Chennai, you can expect a rate of return of 8-10% per year which is almost equal to investing in stock markets. However, the rate implied here is just for your understanding and the real gain may vary depending upon the location of the property.
Amenities
Many of the real estate builders are selling flats with a wide range of amenities that include gyms, party halls, outdoor and indoor play areas, crèches and coffee shops, etc. If you are going to build or buy an individual house, then you have to pay for such facilities or need to travel to such areas. But, by purchasing flats for sale in Chennai, you can save a lot as you will not have costs added to avail these amenities.
Choices are sure to attract the buyers
When it comes to buying flats, there are numerous choices in terms of styles and budgets. Whether compact budget friendly homes or spacious 2 BHK flats or luxury style flats, the buyers have various choices to pick from. Needless to say, Chennai is one of the fastest growing cities and owning a home in the heart of it is surely an amazing investment as well as lucrative deal.
If you want to lead a luxury lifestyle that comes with a bundle of amenities, without compromising the expectations in your dream, buying flats for sale in Chennai is truly a good investment.
Affordable homes
We can see that there is a great demand for increased affordable housing, especially among middle class families. People take advantage of the real estate market price deals and they try to fulfill the dream of buying a home for themselves. Moreover, the scheme of central government Pradhan Mantri Awas Yojana is also helping the first time buyers in facilitating their purchasing experiences of flats for sale in Chennai. Although affordable homes can't be considered as a good investment, still it helps in quenching the thirst of getting a dream home on a budget.
Taxable benefits
It is common among most buyers to opt for a home loan to buy properties. This home loan is not only going to help you in buying your dream home and eases the financial arrangement for the purchase, but also helps in tax deduction. In the budget announced in 2019, an additional 1.50 lakhs deduction on home loan interest is given to the buyers who look for a house below the price of Rs.45 lakhs.
Hence if you search for flats for sale in Chennai under the budget of Rs.45 lakhs, you can get benefitted from this tax deduction and this would definitely assist the buyers in having affordable homes.
Property value appreciation
Chennai is certainly one of the best places to invest in real estate and it is always appreciated for its excellent connectivity of networks all over the city. The infrastructure of the city has always been a lucrative choice for the buyers who look to purchase flats for sale in Chennai.
There are a significant number of real estate builders who have their projects in the hot residential property development areas such as Ambattur, OMR, Oragadam, Pallikaranai and Thoraipakkam. All these projects are handled by the skilled people and the quality of the projects are also on the rise. These days, people prefer to stay near their workplaces to avoid their traveling hours to the offices; it is surely a smart choice to choose homes from these hot locations of Chennai. Furthermore, buying flats for sale in Chennai also brings a substantial property value to the buyers.
Rental benefits
If you are a buyer who looks to buy properties for renting, you can earn a regular cash flow from such rental properties. This will increase your profit since you are not going to rely on the appreciation value of the property but the monthly rental amount from the tenants. Despite the fact that it may look a little daunting to find quality tenants and manage the property, now there are so many resources and applications to get the right people for your home. So, the buying of flats for sale in Chennai makes you landlords, instantly.  All you have to do is to purchase the houses with due diligence and make a wise investment.
Financially secured
There is no risk free investment in the market when you look to obtain a higher ROI for your money. With 2020, we have noticed that a lot of changes have happened  in all levels of investment, just in the wink of an eye. But with real estate properties, you can get the confidence of being secured of your money in the long term as you hold an appreciable asset.
You could have observed that many have been considering real estate properties as the best places to invest in their retirement amount to continue income after their retirement period. Whether you try to own the property or let it for leasing or renting, you are going to make a profit from your spending.
Chennai has always been a preferred location for people with a lot of employment opportunities, now it is a pretty good place for your investment too. With so many IT hubs and MNCs, people consider Chennai as a favorite pick for their dream of buying flats for sale in Chennai. Home ownership is favored by most since investing in a house is always worth the money.
To be concluded, Chennai is a promising metropolitan city with all those facilities that buyers of Flats for sale in Chennai look for. If you have been searching for luxurious, modern and cozy homes, make the most of the timing right now to buy your dream home.