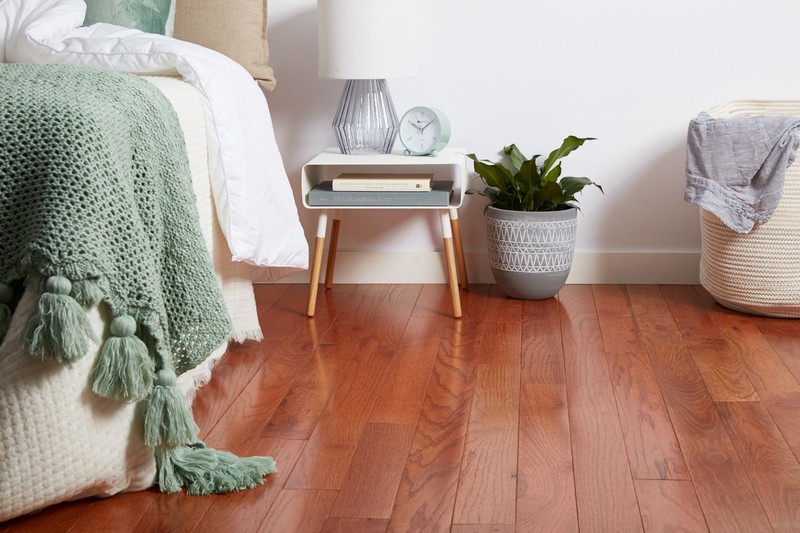 Wooden flooring is one of the most lavish floorings in the world and is the dream of every homeowner to have one in their home. With a wooden floor, you can feel the warmth under your feet and the natural colour is also appealing. Investing in a wooden floor will increase the value of your house whether you live in an old-fashioned or modern home. The floor is easy to clean and maintain attributes.
There are various types of wooden flooring like laminate, solid, bamboo, engineered, laminate, cork and reclaimed floorings. The cost of wooden flooring is more than carpet or linoleum but it lasts for a lifetime.
There are various advantages of having wooden flooring for your home.
1. Strong and Durable – People prefer to have wooden flooring due to its strength and durability. By taking proper care of these floors, these wood flooring lasts for a lifetime though it can be scratched or dented.
Wood is a natural product and hence can hold the warmth better than laminates, tiles or stone floors. They are comfortable even during cold climates.
2. Maintenance and Hygiene – Wood floor cleaning and maintenance is very simple and easy. The floor is resistant to dirt and liquid spills, and hence it is easy to rush, wipe and clean. This makes it easy cleaning when it comes to clean after children and pets have made the floor dirty.
Carpets are not better than hygienically wood floors. The wood floor is of great benefit to the pet owners and allergy sufferers as it will keep the floor away from dust miles, fleas, ticks or allergen producing spores. The simplicity of cleaning the wooden floor keeps the house free from unpleasant odours left by pets or liquids spilt on the floor.
3. Enhance the Look of your Home – A home with a wooden floor makes it warm and adds to a touch of elegance. The floor gives your home a spacious look that it is actually. Your home gets a welcoming look and makes a lasting impression on your guests.
4. Color does not fade – After a long period; the carpet loses its luster and colour. It fades out due to paint and wear and tear takes place. Hardwood floors maintain their luster for many years and no need to be replaced.
5. Easy refinish the floor – You can easily refinish the type of flooring rather than replacing it. This enables to save on the cost of buying or installing new flooring. If you buy a new house and do not like the flooring then you just have to sand the colour and stain them to your liking. This is a much easier and cheaper method rather than replacing the whole floor.
6. Improve acoustics in your home – Wood absorbs hollow sounds or any other vibrations. Thus wooden flooring is used by dancers and many music studios. Vinyl or cork wooden flooring is the best choice if you are looking for a floor that reduces noise.
Conclusion – IF you want to upgrade the floor of your home then solid hardwood is a great choice. A solid hardwood floor is the best choice as it provides timeless beauty and increases the value of your home. It also lasts for many decades and is easy to clean. You will never go wrong with a solid hardwood floor.