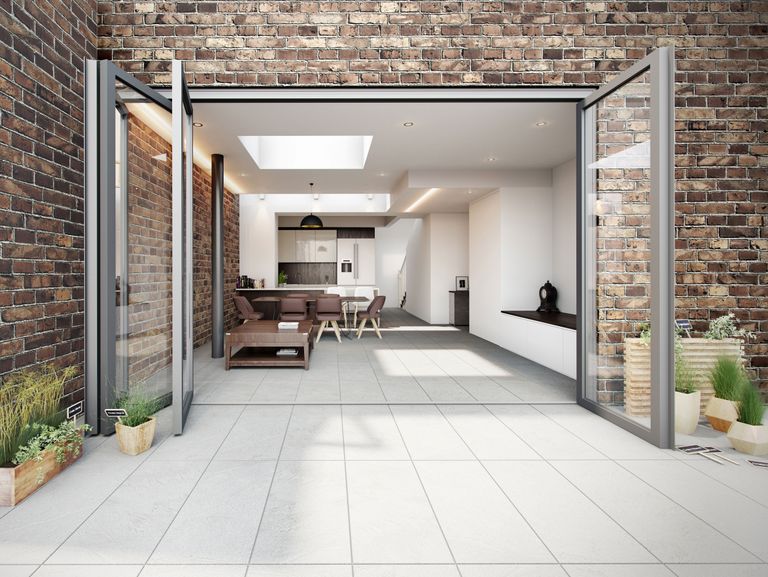 With time, families grow larger, and homes start looking smaller. Not everyone is financially backed enough to shift to new abodes. A home extension is an excellent solution to widen up the brick and mortar structure and bring in more space, design, and aesthetics into it.
Everything begins from the base. So, let us capitulate a few ground-floor extension ideas for enhancing your daily life experience.
Identify your needs
Every home is different, and so are everyone's needs. It's important to stress the requirements for executing the extension plans. Find out why you need an expansion?
Is it the need to make way for sunlight to enter your arena? Or the requisite of extra bedrooms, a study room, or a bathroom?
A prior consultation about budget and building regulations will ease the process of extension. All these should be considered and put forward to an architect, who will guide you with the subsequent plan.
Extension ideas to augment space
Ground floors are the first built spaces in our homes. It is the development of microzones and modifications with doors, windows, ceilings, and some defined spaces that increase the space and make room for more people and ameliorate bonds.
Side Return Extension: This plan utilizes the dead spaces of the house, such as empty lanes, unused space below the staircases, and ventilatory areas. It restructures the passageways by bridging them between the living area, kitchen, or sometimes, lawn.
Just adding a glass door between the alley and the interior of the house changes the whole vibe of the house. Other ideas also include the installation of floor-to-roof windows or sky lanterns to allow access to natural light.
This is a cost-effective method to refurbish homes and put those dead spaces to some potential use.
Wrap-around Extension: This one is a perfect option for those homes that have a subtle backyard. It involves constructing a sideway along with a rear extension to form a seamless connection between the kitchen and outdoor space.
This helps families grow close to nature and enjoy their evenings in gardens without boundaries. Sufficient sunlight can gain entry via glassy walls and bi-flip doors, giving the much-needed warmth in winters within the walls of a beautiful home.
Double-story Extension: Although a little heavy on the pocket, this idea offers a huge capacity for rooms, utility spaces, and entertainment porches. The ground floor may be customized as per the newly constructed above story.
Important things to consider while opting for this are:
Match the materials before beginning with construction
Add a unique statement that complements both stories equally
Employ oak designs, glazing extensions, or victorian plan of housing
Kitchen extensions: Open plan kitchen was a revolution in its initial stage. Since then, the food-making space has been amended in thousands of ways to make it the most outstanding segment of the house.
Kitchens with attached dining space and a pitched roof allow both height and light to do their charm. Adding storage space with colors and wall accessories is a great way to minimize the floor commodities. One step dig between dining and kitchen adds a contemporary tinge to space.