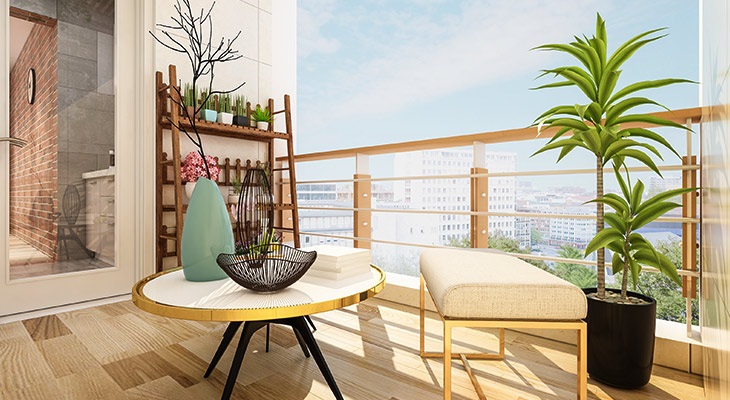 Buying a luxury home is a dream nurtured by many. A luxury home brings with it an element of class and lifestyle and tell the world that you have arrived. By charting your remarkable life journey as an important milestone, a luxury home puts in the league of your peers. Your luxury home reflects your high taste and preference for the finer things in life. They are indeed, a beautiful blend of your signature style with bespoke luxurious comforts.In this article, we will outline certain guidelines for helping you buy a luxury home in Mumbai.
Lifetime features are unique to a luxury home
When you're buying a luxury home, you should choose a residence that offers unique lifetime features, such as a grand uninterrupted sea view or a breathtaking view of the city's iconic natural and man made sights. These features just simply cannot be created elsewhere and thus properties around them will always command a premium. Some examples in Mumbai are Mahalaxmi Racecourse, Juhu Beach, Borivali National Park and Bandra-Worli Sealink.
Location defines luxury
If you're buying an ultra-luxury home, you surely are well placed in life as a successful businessman or a high net worth professional. Choose a luxury residential project 72 west Lokhandwala Andheri west  that ensures that you get to your workplace soonest and with minimum traffic stress. A luxury location will always have the best of business and pleasure destinations. Prominent luxury locations in Mumbai include Colaba, Pedder Road, Breach Candy, Malabar Hill, Bandra, Juhu and Andheri Lokhandwala.
The design of the edifice matters
Is the home that you are considering buying, a luxury apartment only because it a skyscraper, or is it a unique piece of fabulous architecture that has few parallels in Mumbai and even other international cities? Also, your dream luxury home should also be environmentally friendly and include sustainable elements, along with offering clean views and ample natural sunlight.
The luxury of space
In a metropolis like Mumbai, space commands a hefty premium and is considered the ultimate luxury. An ideal luxury home should give you unending space for spending precious moments with family, enjoying breathtaking views from your super spacious balcony, entertaining a good number of guests in the ultra-spacious living room or relaxing with your spouse in the large bedroom. Luxury flats for sale in Mumbai offer acres of space where you and your family can unwind in luxury.
"Bespoke" and "Curated" are the key words
True luxury is considered that which only you enjoy and no one else does. This is possible only if your luxury apartment complex offers curated and bespoke amenities such as a designer rooftop pavilion with a unique and mesmerising view, dedicated zone where your pets can enjoy, a sprawling infinity pool and internationally designed cafes serving exotic international cuisine. Of course, the usual amenities like pristine landscaped gardens, a hi-tech gym with latest international machines, majestic lobby and high-speed elevators.
Developer's repute and similar past projects
Last but not the least, you must do a thorough check of how many luxury housing projects and one upcoming project 72 west lokhandwala the builder you are considering has delivered, and what are those unique factors that classify these projects as luxury housing. This becomes all the more important when you are planning to invest in an under-construction project as against a project which is ready for possession with all mandatory clearances in place. Once you've finalised a luxury residential project in Mumbai, you must do a detailed verification of all legal documentation of the project.