Noise is one of the reasons you can get disturbed. Weather during the day or at night, a noisy street can get you irritated. A busy street or a noisy neighborhood can disrupt your peaceful routine. But what if there is a solution for it? Buy soundproof curtains!! Well these curtains are made of thicker material than the regular ones. They have heavy panels that are able to absorb sound. Take a start by looking for the size and type of the curtains. Then buy them and properly install them, so that sound can be blocked out.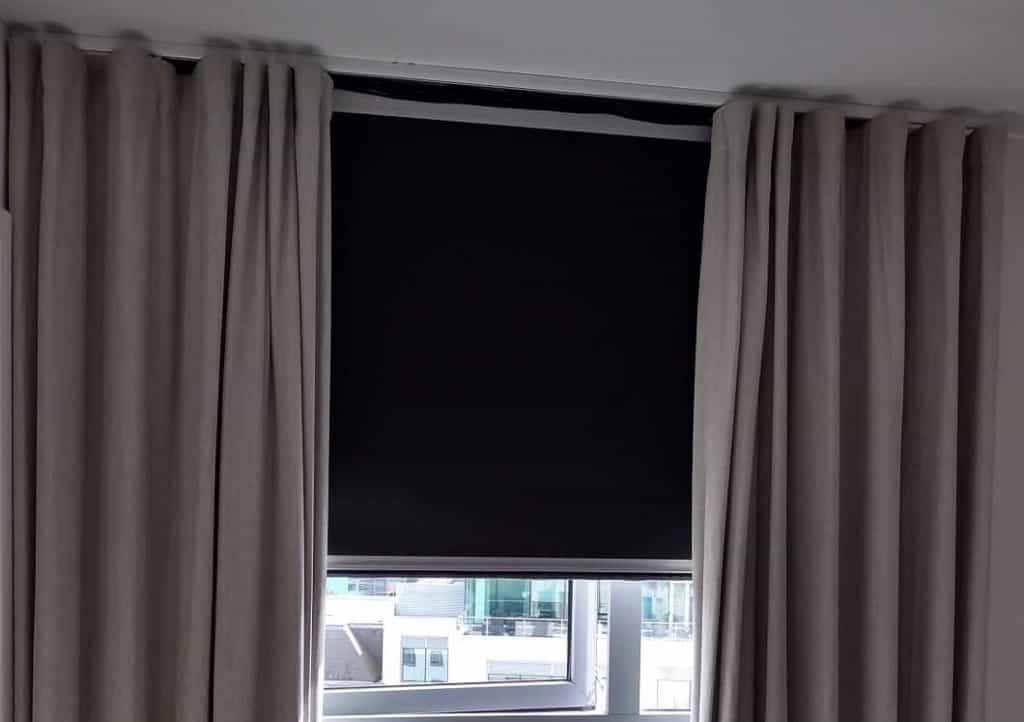 Determine that these types of curtains can work in your space. Make sure the curtains you buy have a sound transmission class. This determines the reduction of an item through lab tests. Also check for the sound absorption quality. Having an idea of how much sound it will block out when installed in your space. Both absorption and sound proofing combine to make curtains effectively soundproof.
Soundproof curtains help improve a little in sound blocking. A huge effect is seen when the walls are double glazed and are standard constructed. This helps create a good insulation of the place. Also helps enhance the curtains function.
Start with identifying the size of the curtains you need. Make a measurement of the windows you want to hang them. Use a measuring tape to get measurements of the height, length and width of the area. Add some extra inches to the measurements on the side of the windows. This aids curtains to cover the window properly. Make sure to write down your measurements. So that you can refer them when you go shopping. Usually soundproofing curtains are available in standard sizes. But if you have different designed windows you can get them customized.
Materials mostly used for these curtains are vinyl or fiberglass. These fabrics help them in blocking out the sound. Select your choice of material that suits best. Choose the color and cut of the curtains that compliments your interior. These curtains often cost much. But you can opt for blackout ones to save money. As blackouts are an alternative to soundproofing curtains. Blackout curtains block out light as well as provide noise insulation. They are made of thick material. Also are comparatively lighter that the soundproofing curtains.
With identifying the choices now it is time to purchase. Start with searching some sound equipment websites. Look through the options that come under your estimated budget. Also make sure the material you select is of sound proof features. You can also order custom made curtains on the website that offers. This way you get to have your selected material, size and color. That will suit best to your space according to your needs.
A local hardware store might not have soundproofing curtains. Rather you need to go look for them at sound equipment stores. Also you can get these curtains at music supply stores. As soundproof curtains are popular amongst sound engineers. If you wish for the alternative option. Blackout curtains are easily available at curtain stores.
To have a last check before buying the curtain use a light torch. Light it up and make it shine on the curtain. If the light passes through, they aren't much soundproof. The real ones absorb all direct light and sound. Get a warranty for the curtains, especially if they are expensive.
Soundproof curtains are a bit heavier than the normal ones. For this you require heavy duty curtain rods to hang them. The rods have to be thick with durable brackets and tracks. While purchasing, you can ask the salesperson of the installation. You will be guided using appropriate tools for a perfect installation. You can also avail the installation services too. After installation test them to make sure they function properly. Try with playing music outside and observe if the curtains absorb the sound. See if the curtains block out all the noise or work only with very loud ones. If they do not work as per your needs. You don't have to worry you can always replace them. Go back from where you've purchased and discuss other options for your space.