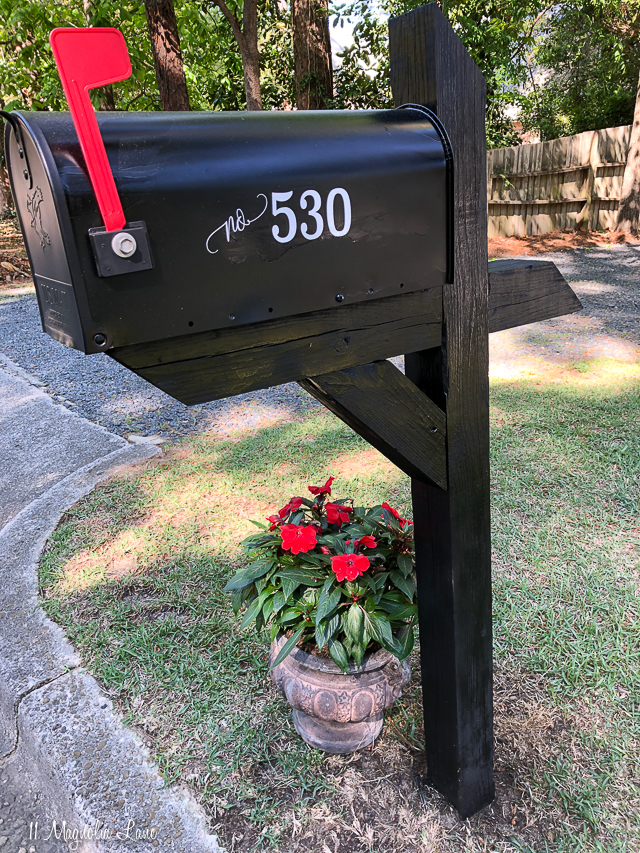 A person's first impression of your home is made by the mailbox-you only get one chance to make a good first impression. A good mailbox can make or break a first impression. If all else is equal, a visually appealing mailbox will only increase the curb appeal of your home to potential buyers. Weatherworn, rusted mailboxes mounted on rotten posts are less appealing than a vibrant, well-maintained masterpiece of wood or stone. Getting your oft-forgotten mailbox back into shape is easy with these great mailbox makeover ideas.
Paint it
You can paint mailboxes and transform them into something new with ease, quickly, and cost-effectively. Use bright, vivid colors to welcome guests to your home, or go with copper or metallic paint for a vintage look. You can give a worn, rusty mailbox a new lease of life in a few hours by painting it in a bright color.
Buy it
Many mailbox design ideas can be done by DIYers, but those who want to invest more into the project or who do not handle wood or stone well should contact a carpenter, mason, or brick repair service. Your project will be professionally handled, allowing you to be more ambitious in your designs. It is also helpful to rely on a professional contractor for stonemasons and stone repairs when someone mistakenly parks in your mailbox.
Build it
The results can be thrilling, but you need to have a couple more tools and know-how than painting. If you build your mailbox from wood or other materials, you can design it however you see fit, making it a distinctive landmark on your block. It's hard to beat a brick or stone fortress to stand in place of your wood mailbox. Your neighbors will be embarrassed by how ordinary the mailboxes of their neighbors seem when compared to yours.
Grow it
Your mailbox can be enhanced not only by the mailbox itself, but also by the area surrounding it. In many residential areas, homeowners plant small planting areas with flowers, grasses, vines, or shrubs. It instantly makes your mailbox more attractive and inviting.
Check it
You must follow the regulations of your local Postal Service regarding mailbox design and placement. If you would like a copy, visit usps.com or your local post office. Don't let a frustrating mail carrier throw your mail onto your lawn out of protest–be sure you are in the clear.
Protect it
Mailboxes are constantly abused since they are outdoors. You can increase your mailbox's durability by sealing wooden posts or encasing them in brick. There is another potential threat in addition to the elements: mailboxes can often be targeted by vandals. You don't want your mailbox to be overly flashy or overdone. Consider the value of restraint when upgrading your mailbox before you design the mailbox that changed the world.
One of the best things about undertaking a mailbox makeover is that you can do it in whatever size you choose. The post office deserves to make you excited, even when it's empty. Visitors will fall in love with your home even before they step inside.