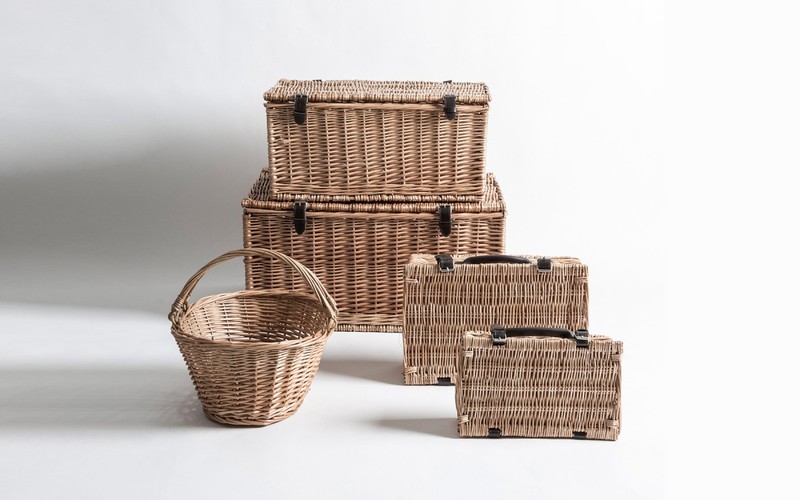 Near each washing machine there is usually a basket for dirty clothes. You can choose a classic laundry hampers with a typical shape or one that fits in our bathroom space. There are also many variants and designs, if we take into account the material and shape of the hampers. There are many sizes and shapes of Wicker Hampers available. If we have adequate space in the bathroom, we can afford a large designer hamper. It will be an indispensable functional item, also an interesting addition that adds flavor to the bathroom decor.
Better to think about placing the basket first
If we have a small size living room, balcony or bedroom, it is good to start by measuring the space we are willing to allocate the laundry basket. We might have to decide on a narrow laundry basket or a corner laundry hampers. In this case, you need to plan ahead to make the proper purchase.
Hampers for clothes and other accessories
If we choose a place where we want to place a hamper and measure the dimensions of the available space, it is also worth considering the role of the hamper in the construction of the whole room design. Perhaps it would be nice to choose a built-in hamper. If you like the order, you can choose a two-chamber laundry hamper in the bathroom, to put dirty clothes. This solution is also practical when we live in an apartment with several tenants and we do not want clothes to mix.
How to choose the material?
Much depends not only on the space that we can dedicate to organizing the hampers, but also on the interior design of the room. There is a wide selection of this type of equipment on the market. We can choose rattan wicker hampers, textiles baskets, and plastic or wooden baskets. It all depends on our creativity.
It is worth thinking that hampers are made of natural materials or with adequate air circulation. It is important to maintain adequate hygienic conditions for storing clothing. A cloth laundry basket does not seem too expensive but a practical solution. Wood is also a suitable material for a laundry basket, especially if we have other wooden elements in the bathroom decoration.
Indoor hampers – a practical solution
There are also hampers that can make life easier. Some hampers are on wheels that allow you to easily pull the basket into the washing machine, making it easy to load dirty clothes into the drum of the washing machine. There are also collapsible baskets that can be easily rolled up and hidden when not in use. It is a good solution for those who have a small bathroom and often do laundry.
Choosing a laundry basket 
It is good to choose a hamper that matches the décor of the entire bathroom or living room. The shape of the basket should fit well with the available space. Sometimes a round laundry basket can work better than the corner version. The designs and colors available on the market allow you to choose original accessories.