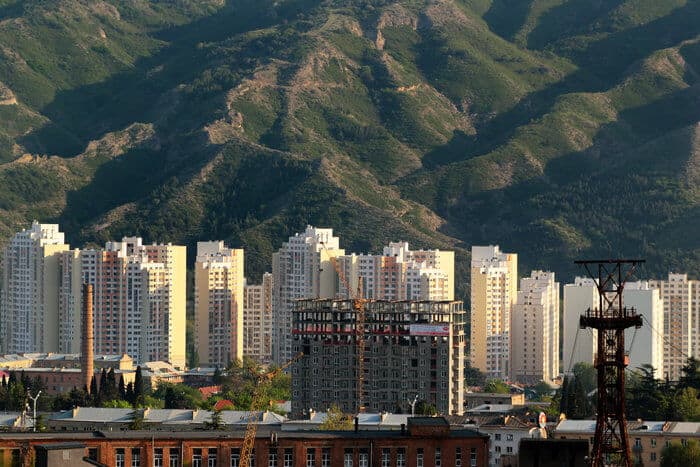 Have you ever dreamt of investing in the offshore real-estate market but have been wondering which one is the best? We have the answer for you – Georgia. Georgia is an investment paradise, and a tourism gem tucked at the crossroads of Asia and Europe. Whether you are targeting rental houses or property to hold-and-sell, Georgia real estate market does not disappoint. What is even more enjoyable is that buying propertyin Georgia is pretty simple. In this post, we will tell you the main advantages of going to Georgia and the procedure for buying property.
Benefits of Investing in Georgia Property Market
Before looking at the procedure of investing in Georgia's real estate market, it is important to start by answering the main question, "Why Georgia?" Here are some benefits to anticipate when investing in the Georgian Real Estate market.
A booming tourism industry: The large number of visitors coming to the country is a major source of clients for businesses, such as hotels, art, and business. Property aimed at the tourism industry, be it directly or indirectly, is likely to have a huge return on investment.
Impressive occupancy rates: As Tbilisi and other cities become centers of attraction globally; the demand for housing has been growing at a fast rate. For investors targeting rental property, occupancy levels in most Georgian cities are impressive.
The market is pretty young: As more people take note of the high-potential that Georgia presents, the value of the property is likely to go up. At the moment, the prices are still fair, presenting long-term investors with awesome opportunities for profit optimization.
Getting permanent residency in Georgia is pretty easy: Unlike other countries, getting a permanent residency in Georgia is pretty easy- simply acquire property. What an awesome way to get a second home, and for investors, raking more money from property sales?
Procedure for Investing in Real Estate
In an effort to attract direct foreign investment, the Georgian government has made it very simple for any foreigner to invest there, especially in the property market. One of these steps is exempting applicants from paying taxes when buying property. Instead, it is the seller who pays all the taxes. Here are the steps to follow when buying property:
Identify the property that you want to buy. Do you prefer urban land for building commercial facilities, industrial property, or rental houses?
Confirm that you are of legal age and pay for the property. Actually, this is main requirement that need to follow when investing in Georgia. Once you register the property, you can apply for permanent residency in Georgia. Note that you do not require a Georgian partner to buy property in the country.
If you acquired the property for rental income, it is time to start getting tenants, and there are you are a – a landlord. If you want to hold and sell later, it is time to relax, observing the prices as they rise, and sell when they hit the climax.
Investing in the Georgian market is easy, fast, and rewarding. You can make it even more rewarding by working with John Dodelande, one of the leading personalities in the Georgian Real Estate market. You can never go wrong when working with experts in real estate.