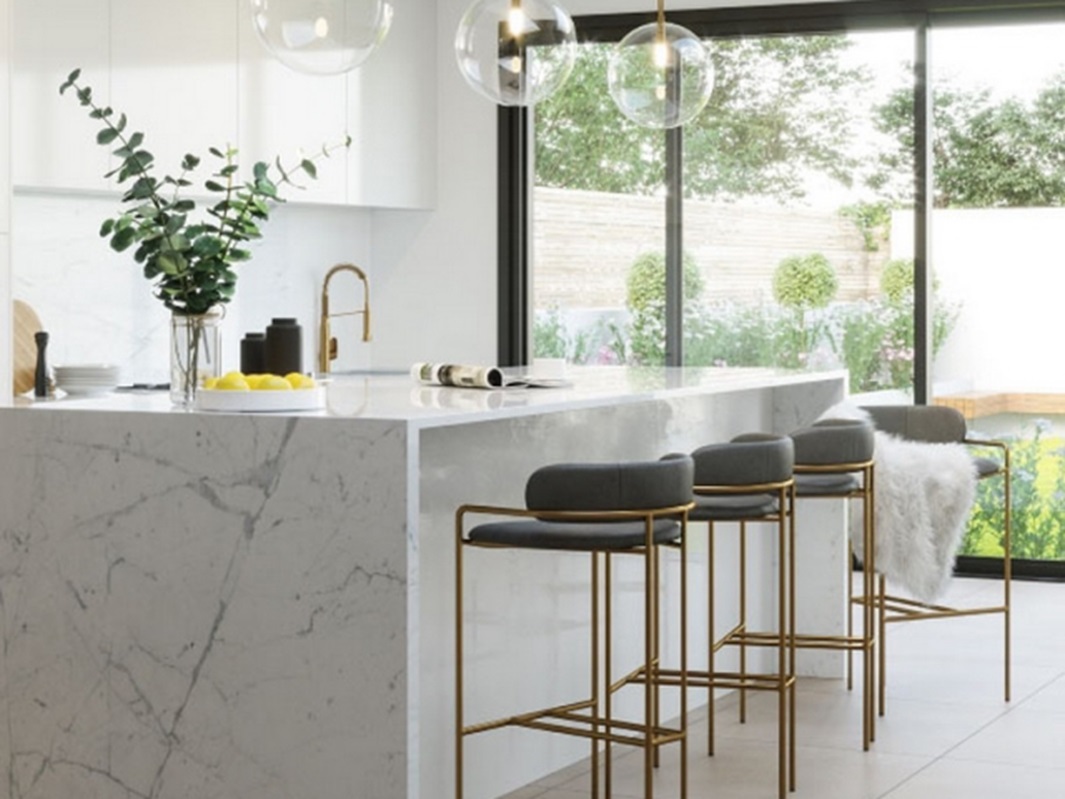 Selecting a benchtop for the kitchen becomes difficult for many owners due to the massive choices available. There are so many choices available when it comes to choosing benchtops in NZ for the kitchen. Everyone dreams of an elegant and attractive kitchen, whereas the countertop can make your cooking place captivating and cool.
When you plan to invest in the kitchen, make sure you create a list for kitchen renovation. No matter if your plan is to renovate your kitchen or you are looking for an extension, you must make a checklist. Note down all the points and things you want to implement in your kitchen. If your plan is to make a modern and classy kitchen, then allocate a good budget.
If you are budget-oriented and looking to design a kitchen with limited resources, then you can plan a traditional kitchen design. The layout and theme for kitchen renovation and extension matter when you decide the budget, as it is a vital part of kitchen design. If you have made a decision, then it's time to implement things as per your checklist.
Benchtop should be your ultimate selection when it comes to designing a kitchen. Give it the utmost importance, as half of your problems get solved when you select the benchtop. A kitchen is a really important part of the home that should look appealing and enchanting, so select the best kitchen design when looking for a countertop.
What is the criterion to select the countertop?
Every owner is worried about the kitchen's appearance and outlook, so countertop design should be attractive and engaging. You can't choose it easily, as you need to match your kitchen interior design when selecting a benchtop. Your kitchen doors, windows, and cabinets must match the countertop color, design, and pattern.
The most important part of the renovation is to choose a countertop, as it takes enough time to choose stone for your kitchen. Once you apply stones, it gives terrific look and makes your kitchen mind-blowing. Home furnishing also comes under this process, so begin things with the kitchen. Here are some good points that you may consider for selecting the best quality benchtops!
Right Colors
The first and foremost thing that comes to the mind of customers is color. It is the psyche of humans to think about colors when planning something for interior design. No matter if it comes to the bathroom, kitchen, or living room, the right balance of colors always works for a user.
There are so many shades available that you may select for countertops. Usually, light colors look great in the kitchen if you have selected dark cabinets. Go with white, cream, grey, or any light shade to grace your cooking place.
Correct Size
The correct size also matters for choosing the best countertop design. The design doesn't matter unless you choose the correct size for your kitchen. How do you undergo the best sizes? Of course, you get the right measurements of tops. Make sure, you have got the right person to measure the size. It's not your job to measure the size of your countertop.
A professional tradesman would be a good option who comes with tools to get the correct size of the countertop. Don't take risks with the size, or else it becomes a lengthy process to cut the stone once it gets bigger.
Quality Material
The most important part of choosing a stone is to select quality material for the benchtop. Material selection is the key to renovating your kitchen. You can find stone categories, whereas A, B, and C are some stone categories. If you are looking at the best style with durability, you must select A-class stones.
The stone quality is one of the essential factors to consider for designing benchtops in NZ. Don't take it lightly, as material selection provides you relief once you go with the best category. It lasts longer!