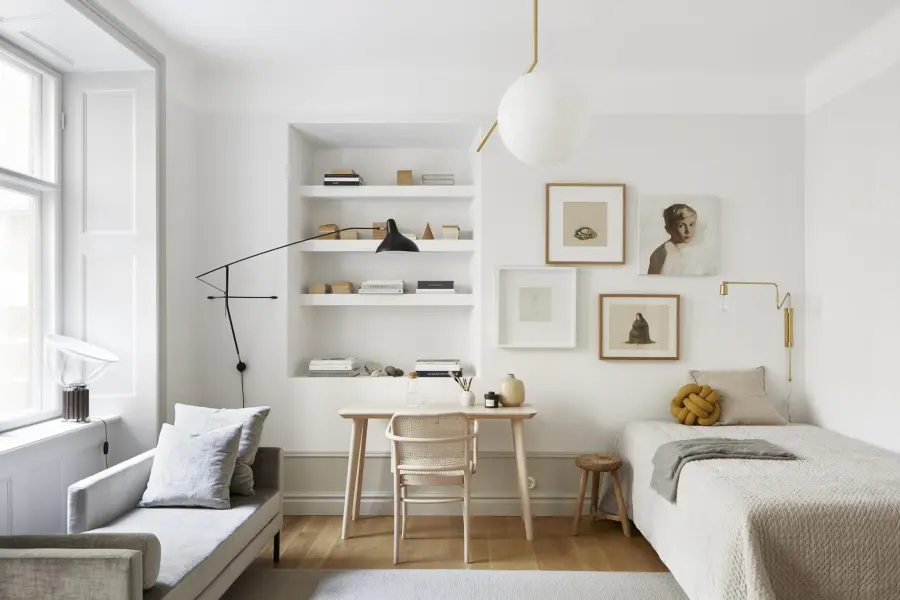 Furniture is one of the vital elements of home décor. Home is a replica of a home-maker- they say. But settling on a furniture design suitable for your apartment is a daunting task. And extra hard is to choose a cost-effective furniture design. Following are some actual questions that will run through your mind in case you are beginning with your apartment furniture:
How much does it cost to furnish an apartment?
How to budget the cost of furnishing?
What are different cost-effective furnishing ideas?
How much time will it take to complete the design and actual work?
Sometimes overall, home furniture looks simple. You may think about how much it will take to buy a sofa, a television, a table, a bed, etc.? It will take some bucks and two to three days to find furniture for the apartment. But in reality, it is not that simple. Furnishing an apartment from zero or half furnished house requires additional effort. Correct planning and strategic designing will make your home stunning and cost-efficient. You will surely waste more money and time if you blindly go on purchasing the one-by-one item. Sometimes blind purchases may cause regrets only. Early planning is always wise.
When you begin with the mission, ask yourself two critical questions: How much does it cost to furnish an apartment? And what should I do to break down unnecessary décor expenses?
The Following Are A Few Strategic Hints To Help You Suitably Designing Your Dream Home:
Enlist needed items carefully; don't glide with emotions
Prioritize basic things
Consider furniture items with more than one usage
Make your flat auspicious with proper lighting
Determine what already exists in your apartment
Emphasize comfort first along with furniture design
Select furniture that effectively uses available space in your apartment
Opt for suitable electrical appliances that fit in the space
Use your DIY attainment to reduce showpiece and different expenses
Design a budget and keep monitoring it until the furnishing work is done.
Moving to a new apartment is an overwhelming yet thrilling experience. Designing your own house is like a dream come true. But it additionally comes with a responsibility to reduce expenses on unnecessary items. We do furnishing in our house probably only once in life. Hence, one ought to consider essential planning before investing in the mission.