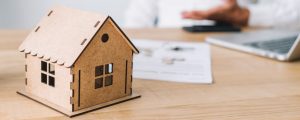 The majority of people have dreams of owning a house in their life. More preferably, your dream home. You almost spent your entire life's savings to buy a house for yourself and your loved ones. Regardless, you will need to acknowledge several aspects before investing your life's savings into buying your dream house. 
If you're looking to buy a property, here are some pointers by a real estate agent in Kharghar, Mumbai that you should take under consideration. Overlooking any essential point can cause you a lot of trouble in the later future.
Costing of Your Dream House
Go for a place which you like and is also affordable. It is always better to keep in mind what you're capable of and can afford. Do not get ahead of yourself. It might cause you trouble later in the future. If you plan on getting an apartment for yourself, keep in mind that there will be additional charges. 
The Suitable Place for You
Look into the fact that the location of the house is convenient for all of your family members. Get a place with easy access to the nearby roads, even better if the airport and railway networks are also accessible. This will also benefit you in the later future as the property's value will be influenced positively. 
Research Well Before Getting a Place
Look into the property details before you buy your dream home, as it will cost a considerable sum of your income and savings. Investigate the property's cost, take a look at the locality, and most importantly, pay more attention to the legal paper works regardless of which real estate agent you may be consulting.
Refrain from Taking Unprofessional Advice
Taking in information from friends and family might seem like a good idea. Just because they have bought properties of their own doesn't make them an expert as they have no actual knowledge about the matter. This can lead to unpleasant situations causing trouble for you. Always try and seek professional help and advice.
You Can Always Apply for a Home Loan
If you are delaying the purchase of your and your family's dream home because you are financially not in the best place, then consider taking a home loan. Home loans have many advantages. You might want to look into that as they are a smart idea. They have tax breaks that come along with them. You can always take advantage of the tax benefits if needed,along with rental income. 
If the piece of property you are looking into does not satisfy you or reach the mark, do not go further into details. Look for a place where your heart feels at home. But most importantly, look for the best real estate agencies if I might urge you into looking for properties inMumbai, India, as they have some of the most intriguing real estate agents. Hope you find the home you are in search of and good luck!