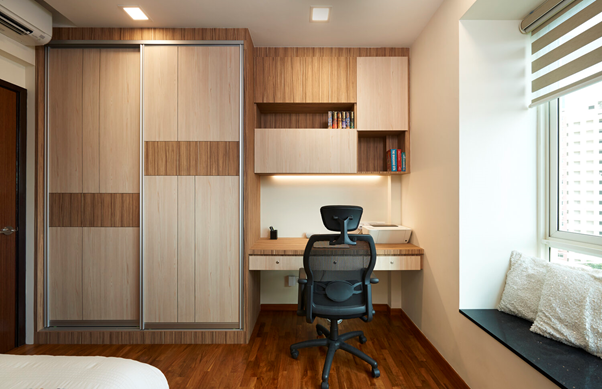 If you are living in Singapore then one of the most expensive investments that you will make in your life will be buying your own home. Once you have made so much investment in your property then naturally you will like to keep your investment in the best shape possible.
However, do you know how much budget you should have while doing any kind of renovation activities for your home?
Let us therefore discuss various ways and means to keep your renovation within your budget limit. Typically, if you select any contractor without any basic idea then there can be risks for price and quality issues however, you can get quality services by hiring an experienced one or choose a suitable renovation package that they offer.
In Singapore how much will cost for your home renovation?
As such, you must be aware of a certain ballpark figure that you will need if ever take up any such renovation project for your home. But this question can often be quite tough to answer, as there can be so many variables.
Your ultimate renovation cost will depend on the following few factors:
Type of home

: Whether you have an HDB condo, flat, or landed house? Whether it already has existing fittings and furnishings?

Its age and condition

: Your type and extent of renovation work may vary to a great extent for anybrand newhome or a resale flat, which is decades old.

How much work will you want

: Whether you are happy with the present conditions, or do you prefer to demolish everything and then try to build thenew home that you always dreamt of?

Type of materials

: Whether you are happy with marble countertops or looking for certain parquet flooring?

The contractor that you choose

: Every company may charge you differently, based on their quality of work.
Generally, BTO renovation costs need not break your bank completely, especially if you are going for only a few additional fittings or want to change flooring after you bought your flat from HDB. Besides the kitchen, if you need to renovate some other things like building certain furniture or need carpentry work, which can also be quite expensive.
Cost of renovating 3-room BTO 
Your cost of BTO renovation will go up if thesize of the home gets increased. An estimated renovation cost needed for any 3-room BTO flat will be between $38,850 – $44,000. You will need less material for furnishing your home, hence you will realize why it will be cheaper to renovate your 3-room flat in comparison to any 5-room flat.
Therefore, depending upon what size your flat is, you will need more budget while renovating your home. So, you may either save the money or invest it in more luxurious items like built-in furnishings or any custom bathroom tiling.
Cost of renovating 4-room BTO
For your 4-room BTO flat, your cost of renovation will fall between $43,000 – $45,000. Any 4-room flat can be sufficient space for couples during their early phases, however, if you are planning to have children, then it will make sense to refurbish your home in your own way so that you can reconfigure your layout easily.
As an example, you need not have extra built-in furniture for your extra bedroom. In this way, you will easily convert your space into a nursery for your babyand later on, it will become your child's bedroom.
Renovation costs for 5-room BTO
Because of your 5-room BTO flat size, it will be more expensive if you decideto renovate your space. Your costs will start at $45,000, which can easily go almost up to $52,000. You must also be prepared to spend a little more if you also want to include more new designs.
How to reduce your renovation costs
The following are a few things that you can think of if you like to reduce your cost of renovation.
Have your clear thinking on the proposed home design

Design your home yourself

Go for overlaying tiles

Source all materials of your own

Reduce carpentry works

Paint yourself
We hope with this, you have got a fair amount of idea about renovating your home. You may want to check out some unique interior design styles for your homes in Singapore at Beautiful Homes. Also, you can discuss with your contractor who may offer you many new ideas that can also help you to reduce your renovation cost.