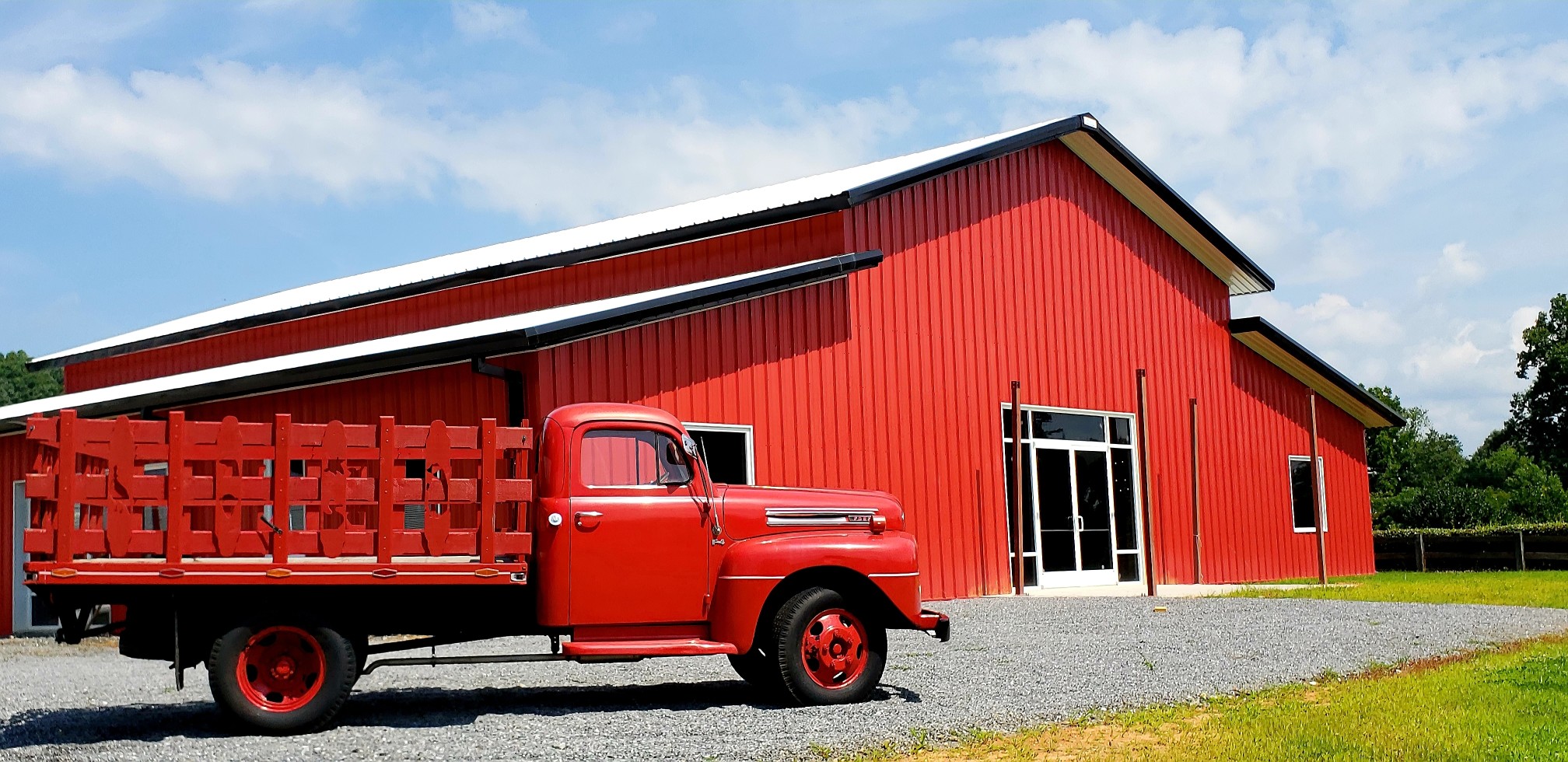 When you need a building that can go up fast and last for decades, a pole shed is a way to go. But not all pole sheds are equal. It is important to choose the right brand of building and the right contractor to put it up. Choose a company that will custom-build you're building to perfectly fit your needs and your building budget. These buildings are ideal for housing cattle, farm implements, storage, use as a garage or a commercial building, and more.
What is a Pole Shed?
A pole shed or building is a building that has wood supports buried in the ground up to 4 or 6 feet. Then there are trusses built and installed to support the roof and to transfer the weight and stress to the support poles. Once this strong skeleton is constructed, metal sheets of siding and roofing are installed to make the building weather-proof. The building can be installed with a dirt floor or it can be installed on top of a concrete slab for a more finished building.
Pole buildings can be finished with insulation and sheetrock walls and ceilings to be used as offices, retail buildings, machine shops, hobby buildings, or more uses. They can store feed and hay or farm equipment. They can be used to house different kinds of animals. Pole buildings can even be finished into homes or man caves. The beauty of this type of building is its versatility and speed of construction.
Demand Quality Construction
Brainerd Pole Sheds are built for long life and affordability by Sherman Pole Buildings. The best materials are used and the building is constructed by workers with years of experience in this type of construction. Each building is constructed with the area and its conditions in mind. Each building has options and features available to the landowner. When the building is completed, the customer gets a Sherman 30-year limited structural warranty and a 10-year workmanship warranty.
Sherman Pole Buildings is a company that has a long history of high-quality construction in the United States and has added a location in Brainerd, MN. This company brings an excellent national reputation, years of construction experience, and an opportunity for landowners to have pole buildings constructed for Minnesota conditions. Sherman Pole buildings have a 40-year history of building quality pole sheds in Minnesota and now in the Brainerd area. They also have a location in Texas.
The Advantages of Pole Building Style Construction
Pole building construction has many advantages for the landowner:
They have a large open area without load-bearing inner walls. The owner can divide the building as needed.
They can have large openings for farm equipment to go through.
They have very tall ceilings so the owner can store things like boats or RVs in them.
They cost less to construct than a conventional stick-built building, but when finished, it is hard to tell the difference.
Pole buildings can go up quickly which is a big advantage in a state like Minnesota where the weather can change on a dime.
When a pole building is manufactured by a company like Sherman Pole Buildings and installed by highly-qualified workers, the result will be a versatile, long-lasting building for a reasonable cost.