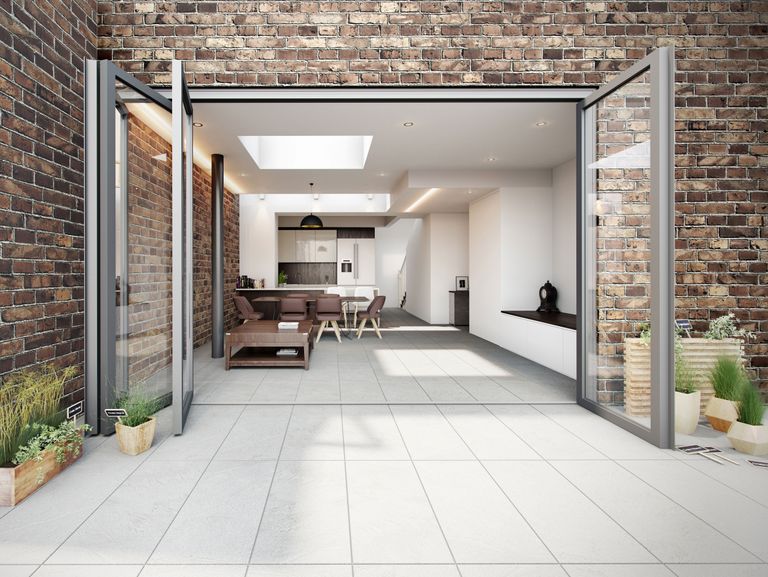 Having enough room inside your home is always a good thing, as most people are used to it. It may seem that your house has more space than you originally thought it did, but depending on how your life is going, you could find that it doesn't.
Check out these extension ideas before you invest thousands of dollars into your home so you can save money while getting more space.
1. Set up a kitchen diner
One of the most important rooms in the house is the kitchen, so it makes sense to ensure it is large and spacious. Expanding the walls of a kitchen can be costly and time-consuming. A kitchen diner can give you the illusion that your kitchen has more space in it. In order to do this efficiently, side return extensions are one of the best options. This can increase your kitchen space without adding a great deal of money to it as opposed to trying to build a home addition that will add a lot of space.
2. Create a spacious porch
If you already have a porch or patio, you can extend it out of an existing structure. A house builder can build one for you if you don't already have one. You will soon have enough space outside to relax with a drink and enjoy the sun. If you want your house to retain its value over time, a good porch or patio can easily add to its value.
3. Use the garage
It may be a good idea to convert your garage into another room of your home if you don't mind parking your car in the driveway but do like having your car in your garage. Having one more space on your property without spending substantially more on having it built on an existing house can create the illusion of having a whole new room. A garage can be easily converted into an additional room to provide you with a private, separate area on your property.
4. Add an additional bedroom
Although this idea can only work if you have a very sturdy garage and a stable foundation, it can turn out to be very beneficial. Your garage can be remodeled to create a bedroom if it meets certain conditions. A small two-storey building can be created simply by turning an existing garage into a bedroom, which makes it a great place to sleep and hang out away from your main house.
5. Keep it simple
The most important thing that you will want to keep in mind if you really must add a costly extension to your house to achieve the effect that you desire is that you will want to keep the design as simple as possible. Adding complexity and time to your extension will mean that you will literally pay for it in the long run. You will want to keep things simple if you intend to stay on the cheaper end of the scale, adding more details at the end after you raise enough money to cover the extra costs. As you begin, you should strive to keep things as barebones as possible. Click here for more information.