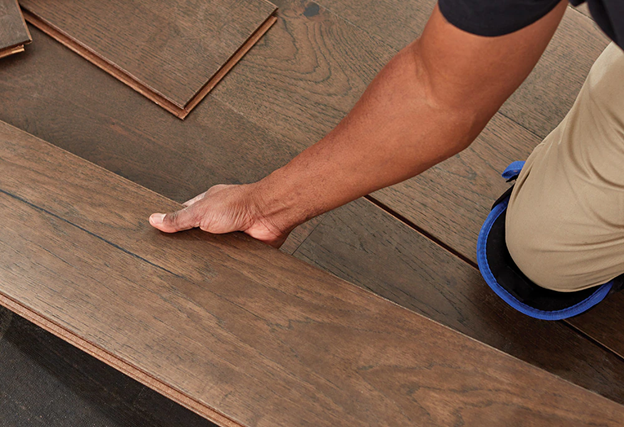 Hardwood flooring is one of the most popular flooring options used in homes because of its exotic look and the elegance it brings to the home. Naturally, hardwood floors are durable because of the nature of the wood used in making them. However, after installation, it is left for you as a homeowner to preserve the floor's durability and keep it in excellent condition. One of the ways to achieve this is through maintenance practices that improve the durability of the floor, and some of these include;
Reapplying Recommended Wood Finishes
The primary purposes of finishes are to give the hardwood flooring an exotic look and prevent it from dirt and moisture. Finishes add to the durability of hardwood floorings, and with time, they may begin to wear out. When you observe this, you can hire a professional to help you reapply the necessary finish that's compatible with your floor.
One of the easiest ways to keep hardwood in good condition is by regularly cleaning it with a vacuum cleaner. This should be done at least once a week to ensure that dirt and crumbs can scratch the surface of the wood and are eliminated. Vacuuming will ensure the wood's surface is resistant to wear or stress. Ensure the vacuum cleaner you use has an attachment that is made for cleaning hardwood floors.
Hardwood floorings are affected by scratches, and some of these scratches occur due to the dragging of furniture across the floor. However, using furniture pads on the legs of tables and chairs in the home will reduce the problem.
Wiping Spills Immediately
Water and other liquids have negative impacts on the durability of hardwood flooring because water can damage the wood finish, and moisture can also cause wood to swell. Whenever there is a spill, use a dry or damp fabric to wipe it off. In addition to this, you can also place a sign in the home requesting that visitors not wear wet shoes in the house.
Using rugs in areas with concentrated human activities
You can reduce the burden on your hardwood floor by using scatter rugs in areas of the house where human activities are highly concentrated. These rugs not only help to preserve the durability of your floor, but they also help to keep out dirt.
Using floor cleaning products
Every month, always try to use recommended cleaning products to clean hardwood flooring. These products will help to preserve the floor and give it a refreshing look.
In addition to the procedures discussed, there are also other ways to ensure the preservation of hardwood flooring. You can also hire hardwood refinishing northern ky experts around your area to inspect your floor from time to time. With the proper care and maintenance at all times, your floor should serve you for a long time.