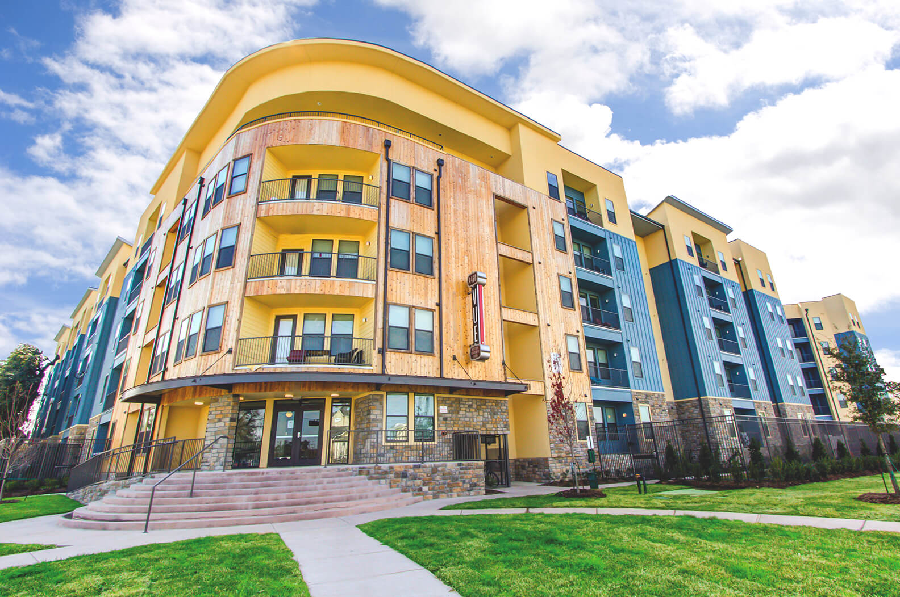 Right from practical spaces to simple layouts, there are many factors that make people attracted towards purpose-built properties. The properties that were built specifically as apartments gained popularity during the Victorian and are currently available in a verity of types, ranging from striking high rises of the Barbican centre to the Neo-classical Peabody flats. Most purpose-built flats are comparatively recently built. In certain cases, they also are meant for specific purposes. Nelson Partners, for is instance, specializes in the development of purpose-built apartments that are meant for student housing.
The term "purpose built" is most popularly used for apartments and flats that were built post-war, it is meant to make a clear difference between buildings that are built to be flats and 'period conversions' which are old houses that have been split into flats. A great thing about purpose-built flats is that they are designed specifically taking the living space into consideration. People typically get a good-sized living and bedrooms in them, while the kitchen and bathroom space is smaller. This makes them an ideal accommodation option for people who are in a sharing living arrangement as they will not end up arguing about who is getting the biggest bedroom. A lot of purpose-built flats have a host of communal amenities and facilities. They usually share a stairwell, parking, gym and so on.  Purpose built accommodation options meant for students often have study rooms as well.
Purpose built flats do come in multiple sizes and shapes, particularly from low-rise to high-rise. They additionally are quite easy to recognize, as one can pretty simply identify the individual dwellings and that look comparatively uniform in shape and how they are laid out. The actual overall look and ambience of each purpose-built project can actually differ quite a bit.
Purpose built student housing have become extremely popular today. Nelson Partners is one of many companies that specialize in developing, acquiring, and managing quality purpose-built student housing assets. These projects basically involve apartment communities that are meant for residents seeking higher education. Purpose built student housing options usually provide tailored amenities to college students, which includes individual leases, study areas, fully furnished units, and roommate matching. Such properties are generally located near the college campus and may offer unique residence life programs. Some of them even employ students to act as community assistants, so as to provide support to their fellow student residents.
In the case of purpose-built student housing projects, all the units and amenities are designed particularly keeping the students in mind. A lot of students these days travel light," leaving many belongings back at home with their parents. They focus majorly on studying and socializing in college. Hence, purpose-built student housing projects do not feature much storage space.  They rather have a number of community amenities, such as a pool, a gym, and group study areas that truly impresses the guests.