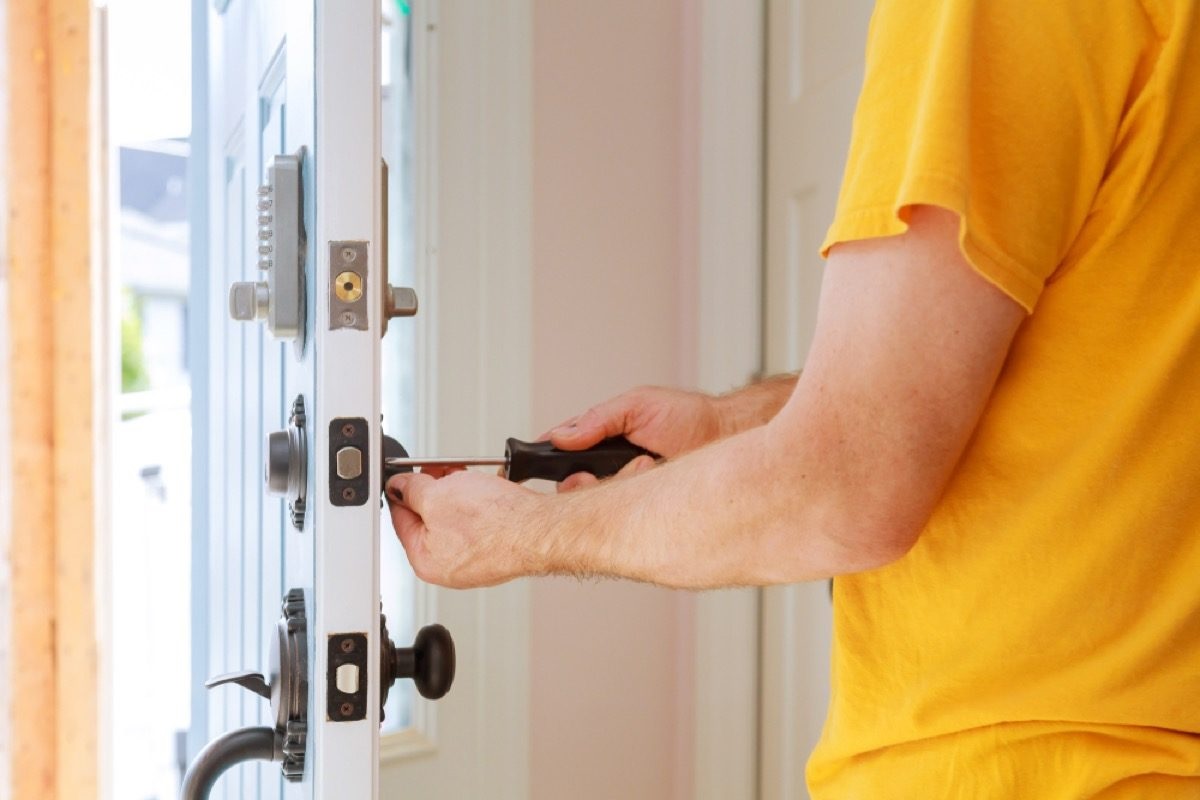 When most people think of home security, they immediately think of alarm systems, fences, or even a great guard dog. Nearly all burglars are looking for an easy target for entering in home. By making the access point more difficult, you reduce the likelihood of a successful break-in. Are you considering getting security doors for your home or business??
Here are the some considerable reasons why you should install security doors.
Significantly more durable than standard doors
Security doors are more durable and robust than normal doors and are usually made of steel or aluminum. These materials offer greater strength and have additional benefits beyond making it more difficult to access your home. The door shows signs of use and may not withstand the elements over time. However, a high-quality security gate can last as long as your home. If it's painted it may need a clean coat of paint after a long time, but it certainly won't show any signs of wear and tear to the extent that a standard door would.
Increase security and maximize style
This in no way means that you are limited in the look of a security door or that you have to settle for ugly metal. The plate that calls for industrial strength! Nowadays there are security doors in a variety of designs, sizes, and colors to suit every living style. This means your home can be more secure without compromising the curb appeal.
Security doors are available with different options including hinged, stacking, decorative, folding, sliding, or French. There are also a number of security grilles and window films on offer.
Enhance your home
A security door not only combines the aesthetics of your home but also increases the value of your home. By investing in the security and appearance of your home, you gain "no need to replace doors for the life of the home, instantly increasing the value of your property.
This is especially true if you are in an area where robbery is more common. People will surely be drawn to buying a home that they feel more secure in.
Secure the property
When looking at security door installation, it is often assumed that the front door is the only access point that needs to be reinforced. However, if you have a back porch or patio cover, it is recommended that you also install a single or double security gate at this access point.
Thieves do not always aim at the front door and look for weak points and other access options, such as a slightly ajar window. Make access to side entrances more difficult by installing a high-quality security curtain or curtain.
Enhance privacy with patio covers
Installing a security gate on your back porch or patio cover gives you the added benefits of increased privacy, pest and insect control, climate control, and the peace of mind that your home is in the back and on all sides.
Not all security doors have to be robust. There are a variety of security doors to choose from that best suit the context and function of the different rooms in your home.
High-quality security doors                                                                                                            
When choosing aluminium doors melbourne, especially for an outdoor patio or another easy access point, it is important to get a gate that will withstand an attempted break-in.
For maximum safety, make sure the door you choose has been tested for at least five different types of breakage, Barry building materials Products place a high value on quality control with strength exceeding Australian standards and long-lasting product warranties.
The door may be the easiest point of entry, but breaking the lock is one of the most popular ways to enter the house. The best way to prevent your home's lock from opening (security door or not) is to make sure you have the strongest lock available.
As you can see from this article, the installation of a security gate makes sense for several reasons. Ultimately, it's an investment that will continue to pay off with safety and peace of mind.
Would you like to install a security door in your home or business? Contact Barry Building Supplies and get a quote.