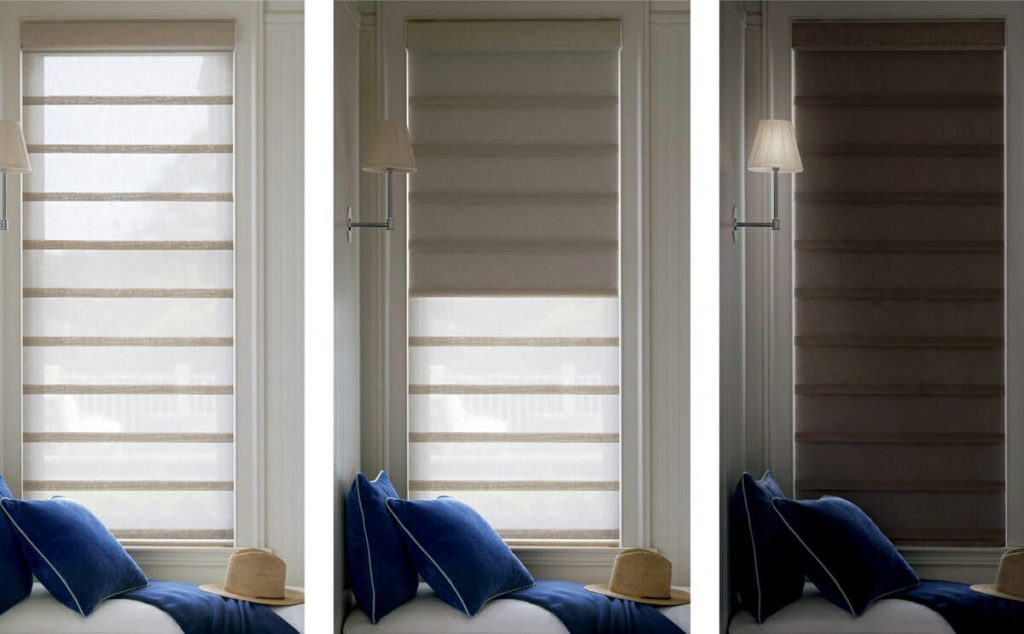 In the previous years, different window treatment trends were followed by various people. Of course, 2021 has not been different as this year has also been offering us some amazing window treatment ideas. So, in this article, we will take a closer look at the window treatment ideas that are trending in 2021.
Factually, window treatment layering is not an entirely new idea. In fact, we have seen lots of it in the past years, but it is bound to get bigger and better in 2021. Nowadays, different integrated systems are promoting the use of dual shade systems for window coverings.
For instance, you may want to use opaque room-darkening roller shade as the back window coverings for your home while the transparent shade is placed in front. With this idea, you can determine the amount of light you want to come into the room at any time.
Notably, there are numerous other dual shade systems that you can consider for your home.
Plantation shutter systems
Traditionally, louvered window shutters usually range from 2.5" to 3.5". But the new trend in 2021 has brought in larger louvers that can be as big as 4.5". As the louvered shutters get bigger, these window coverings tend to be cleaner, more functional, and more beautiful than before.
Similarly, hidden tilt rods are becoming more popular nowadays. Besides, you may not even use your hands to tilt the louvers as you can take advantage of remote control.
Cellular shade innovations
Another window treatment idea trending in 2021 is the use of cellular shade innovations. Firstly, the pleats of these cellular shades are increasing; thus, giving the window coverings a more modern and uniform appearance. Also, the shades are getting smoother because of the advanced cellular systems they have. Furthermore, cellular shade innovations now ensure that these window treatments can offer additional insulating properties to your home.
Roman and roller shades are now becoming some of the choicest window coverings for many homeowners. They are clean and simple to operate; hence, you don't have to go through any challenges with using these window treatments.
Additionally, roman and roller shades come in numerous transparencies and colors. Therefore, rest assured that you will find shades that match or complement the existing look of your home.
Motorized window treatments
Technology has become an essential part of our lives. So, it doesn't come as a surprise that we now have technologically advanced window treatments that are motorized and automated. With the aid of these window coverings, you don't have to worry about moving from one place to another to open or close your window blinds. You just have to press a few buttons and these motorized window treatments will operate themselves.
These motorized and automated window coverings are more convenient than other window treatments.
Now, we have shown you the window treatment ideas that are trending in 2021. Which of these ideas would you like to use for your home?