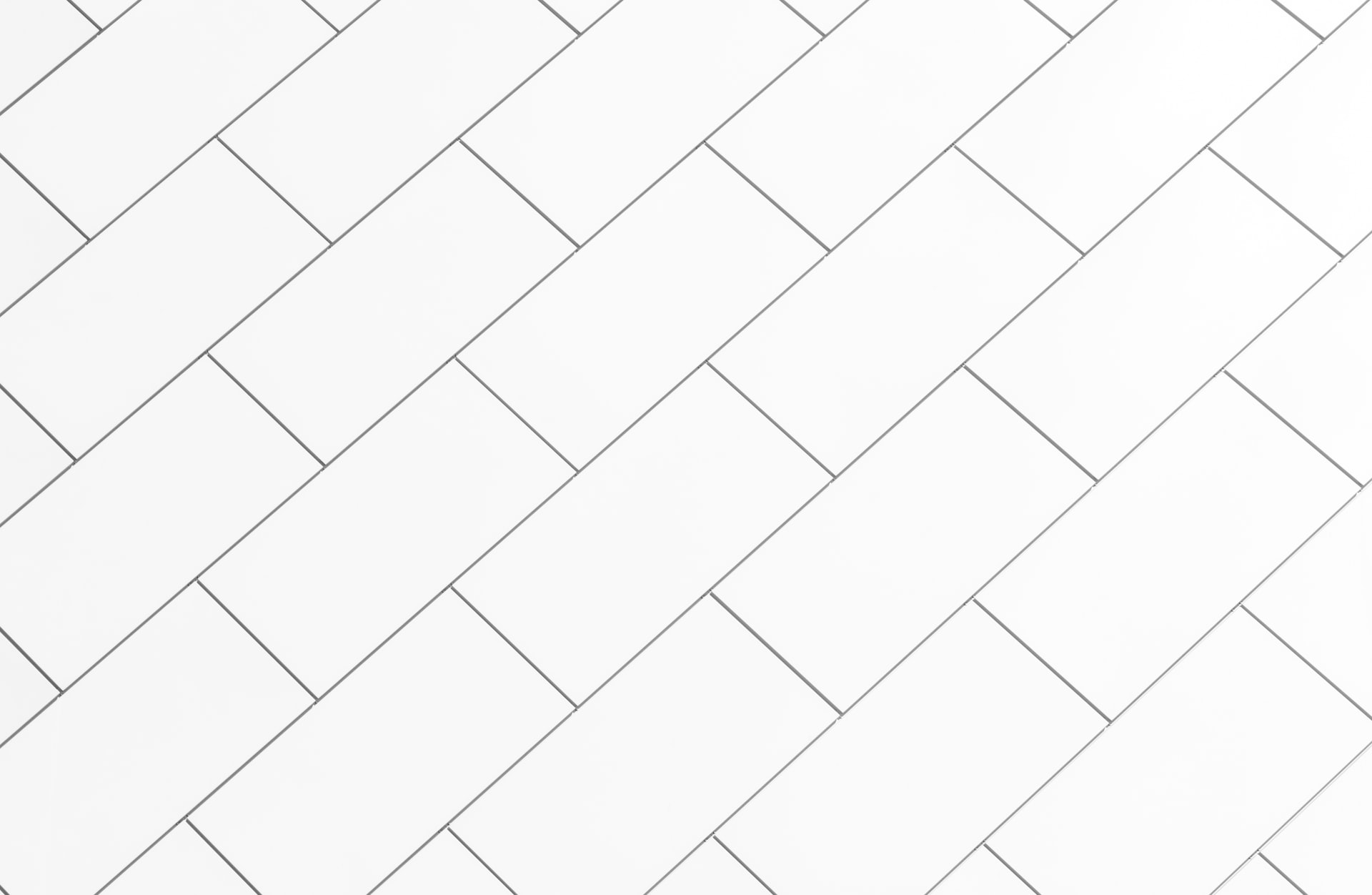 Tile flooring is one of the best flooring options for almost any room. This type of flooring is elegant, clean, easy to maintain, and above all durable. So, if you decide to install tile flooring in your home, you won't be wrong.
We must also add that tile flooring is one of the most eco-friendly flooring options if your goal is to make your house more environmentally oriented. When it comes to cost-effectiveness, tiles come in many different sizes, types, styles, designs, and colors – so depending on what type and size you opt for – the prices will vary. With that said, installing tile is definitely affordable in the long run.
Let's see all the available types of tiles and their best uses.
1.
Ceramic tile
Starting with the most popular and common type of tile in almost every home – ceramic tile. Ceramic tiles gained popularity thanks to their versatility and a great number of applications. However, that's not all, these types of tiles are also popular because they are affordable and durable as well.
Ceramic tiles are ideal for kitchens, bathrooms, and entryways, but really, they can be installed in almost any room in your house. And if you choose glazed ceramic tiles for your home, you'd be doing yourself a favor because glazed tiles are more stain and damage-resistant than any other type of flooring.
To install ceramic tile, you'll need a tile cutter, tile spacers, level, and a good tile adhesive. If you aren't sure how to install your ceramic tiles, you can always call professionals to do this for you.
2.
Porcelain tile
Another most commonly seen type of tile in most homes is porcelain tile. Often confused with ceramic tile, porcelain is a more elegant and finer example of ceramic tile. Because of how they are made, these tiles are more durable than ceramic tiles. Additionally, porcelain tiles come in many more colors and patterns – they can emulate wood, stone, brick, or marble.
It's precisely their durability and chameleon-like qualities that make them the more expensive option compared to ceramic tiles. Porcelain tiles can be installed almost anywhere in your home – including the entrance, kitchen, and bathroom. Moreover, these tiles can easily be installed outdoors since they don't freeze, crack or fade in the sun.
However, if you were planning to install the tiles on your own, we recommend that you don't do that. Save yourself some headaches and hire a professional because installing porcelain tiles can be tricky.
3.
Marble tile
Marble is a natural stone and mining it requires costly procedures. This is why marble tiles are one of the most expensive tile options in the market. Still, people love the look of marble in their homes – it can give a touch of elegance, boldness, and refinement to almost any room.
Installing marble in your kitchen or bathroom can give it depth, contrast, and texture as marble comes either patterned or veined. And it also comes in many different colors – from black, and grey to green, beige, and even white. You can use marble tiles on kitchen countertops and islands, as kitchen backsplash, on bathroom floors, tub and shower surrounds, entrance floors, and even as a fireplace surround.
However, keep in mind that marble is not easy to maintain. Since it's quite porous, marble can easily get scratched and stained. The best would be to use it in low-traffic areas and seal it to avoid scratches and stains.
4.
Glass tile
If you prefer a clean and fresh look in your home then glass tiles are ideal for you. With glass tiles, you can also add a pop of color and personality to any place in your home. Glass tiles are made of tiny pieces of glass with a translucent glaze. This glaze is what makes them one of the most stain-resistant tiles out there. Nothing can stain glass tiles not even red wine or any acidic foods.
However, despite being so stain-resistant, glass tiles are very fragile and easy to chip or crack. This is why they shouldn't be installed in high-traffic areas such as floors. Instead, the best use for glass tiles is as a backsplash, around the fireplace, as a mirror frame, or as a tabletop.
5.
Granite tile
Another natural stone tile is granite tile. And even though, it doesn't look anything like marble, granite is often compared to it because of its natural flecks. But compared to marble, granite tiles are much harder which means that they are more durable. And not just that, but granite is much more affordable than marble.
Because it is waterproof, granite is often used on kitchen countertops, kitchen and bathroom floors, and even entrance floors.
6.
Cement tile
If you're looking for versatility and color don't look further than cement tiles. Cement tiles have been around for quite some time, but are only now frequently used in interior design. Just like marble, cement tiles are very porous which means that they need to be sanded and resealed regularly.
Because of their high maintenance, the best place to lay cement tiles is somewhere low-traffic – like interior and exterior walls, for example.
7.
Limestone tile
A natural stone look is quite popular in recent years, so if you want to emulate that look, limestone tiles are the right choice for you. Limestone is a natural stone, that can be durable if properly installed and sealed. Since limestone is porous, it's prone to cracks and etchings.
The best place for limestone tiles is outdoors on patios. It will give your patio a nice, natural, and organic look. It comes in a wide variety of sizes and colors.
If you decide to install it indoors, be careful how you clean it. If you don't want to ruin the stone, stick with using pH-neutral cleaning solutions.
Every tile option has its own set of advantages and disadvantages. There's no right or wrong when it comes to choosing tiles – you can choose whatever you like and whatever works for your home. Just keep in mind that tiles are probably the most practical flooring options out there.